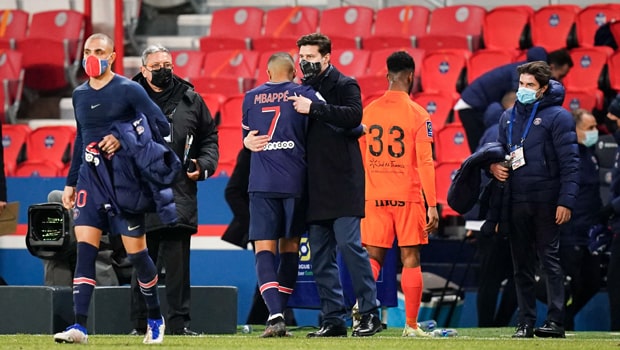 The 2021 edition of the Trophée Des Champions between Paris Saint-Germaine and Lille will, for the first time in the competition's history, be played in Tel Aviv, Isreal.
The competition is usually a match between the Ligue 1 Uber Eats champions and the winner of the Coupe de France. The competition, the season 2021-22 curtain-raiser, will hold on Sunday, 1 August 2021, at Bloomfield Stadium in Tel Aviv.
The League organising body, LFP, had met on Thursday, 11 March, to decide on the date. After the LFP's Board of Directors voted, the venue for the 2021 edition of the Trophée des Champions was agreed upon as Tel Aviv, Israel.
Concerning the venue chosen for the game, the LFP and event partners COMTEC Group are happy to see it hold abroad again.
PSG had won the Coupe de France while Liell pipped them to the title on the last day, ending their one decade of waiting for the title.
Speaking on the development, Mathieu Ficot, LFP Deputy CEO, said the international development of Ligue 1 Uber Eats is the body's priority. While noting that taking the tournament abroad will further help the Ligue 1 brand, he said the goal of the LFP is to offer international exposure and promote French clubs and Ligue 1 Uber Eats, especially in the Middle East.
Meanwhile, the COMTEC Group has assured an unforgettable match for the Israeli public and football fans worldwide.
Appreciating the honor being granted to them, the group hopes that it is the beginning of exciting and fruitful cooperation between them and the LFP.
The match will give fans a glimpse of what to see in the coming campaign as PSG reinforces their squad. The Paris club is hoping to go one step further by winning their first Champions League trophy.
Leave a comment