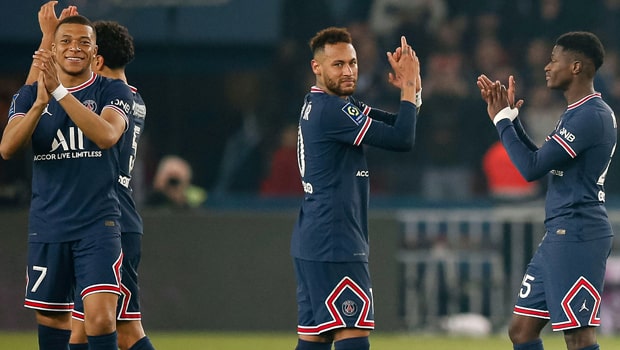 PSG will undergo a significant transformation for the next season.
The team has been trying to build a winning project, but at least at the European level, good results have not yet been achieved.
For the following season, the team will seek the departure of several players, and even their coach Mauricio Pochetino will leave the club.
According to Sky Sports, the club already has a clear list of transferable players.
Neymar would be one of the players who would be leaving the club. A price of 90 million has been put on him, which is much less than the 222 million that the Parisian club paid to Barcelona a few years ago.
But Neymar is unwilling to leave the Parisian club, and in fact, he sent a clear message to the club's fans, who are clamoring for his departure. He told them he intended to fulfill his contract and stay for three more years.
On the other hand, L'Equipe announced other players' names who are on the transferable list.
The list includes Draxler, Kurzawa, Paredes, and Kehrer. Other players who will not continue in the Parc des Princes are Icardi and Rafinha. The Brazilian nationalized Spanish player has performed so well at Real Sociedad that the club wants to negotiate his permanent transfer.
The great unknown of the new PSG project continues to be Kylian Mbappe. Apparently the player will communicate his final decision to stay or leave the Parisian club at the end of this season.
Therefore, after May 21, the fate of Mbappe, who has achieved four French leagues with PSG, will be known.
From Real Madrid they have not commented on Mbappe since they are confident that the player will move to Spain.
Leave a comment