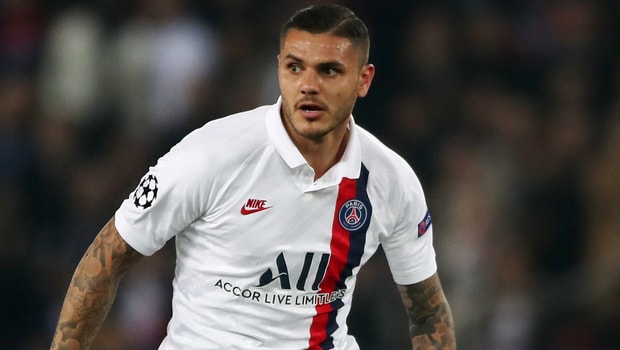 Paris Saint-Germain has turned the loan deal of Argentine striker, Mauro Icardi, to a permanent one.
The Ligue 1 giant made the announcement on Monday after initially having Icardi at the capital club on loan from Inter Milan. According to the announcement, Icardi, who is another deadly finisher, is tied to the club till June 2024.
Icardi, who has played for his country on eight occasions only due to competition in the final third of the star-studded South American team, had an impressive first season with the Ligue 1 champions.
The 27-year-old poacher slotted in into the Thomas Tuchel's side, leaving PSG's all-time top scorer Edinson Cavani on the sidelines.
In the season under review, Icardi has found the back of the net 20 times with four assists to his record in 31 appearances in all competitions and won the Ligue 1 Conforama champion's medal with the club after being declared champions by the league governing body. The government had canceled any sporting activity in the country till September.
So, with Icardi putting pen to paper with the Paris club on a permanent basis, Cavani, who is still wanted by Tuchel at the club, will get less playing time if he decides to stay beyond the summer.
The Uruguayan almost left the club during the January transfer window with Icardi stopping him from gaining some game time after his return from injury.
With summer transfer looming, the seven-year adventure of Cavani with PSG may come to an end, and he would want to go to where he will get playing time. So, his move out of the Parc des Princes is imminent.
According to the contract signed, there is a clause in it that Inter insisted that should he move back to any Serie A club, it would pocket €15m from such deal.
The clause is believed to be inserted into the contract because of Juventus, who may be interested in his service in the future.
Leave a comment