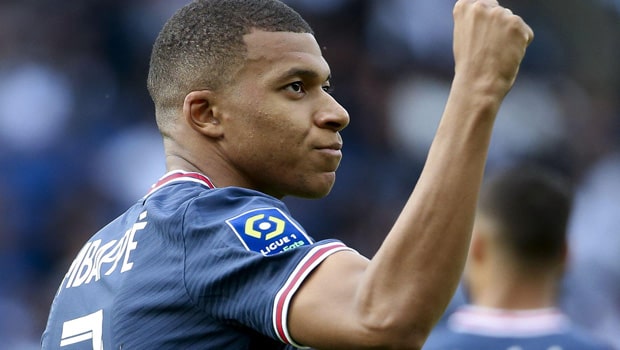 Indications have shown that Paris Saint-Germain will give it a last try by offering star player Kylian Mbappe a new deal.
The world cup winner had turned down a new deal with his sight on Real Madrid. In his recent interview, he admitted that he made a transfer request to get a good deal for the Paris club, whom he loves.
According to RMC Sport, Mbappé, who is on the top transfer wishlist of Real Madrid in the coming summer, might finally get his wish.
Mbappe had never hidden his intention to one day play for Los Blancos. Although his current deal expires at the end of the season, Les Parisiens have not given up yet in their efforts to tie him down to a new deal. It was gathered that the club is preparing a short-term contract for him.
If both parties fail to agree on a new deal, Mbappe can open up negotiation with Madrid.
Meanwhile, Real Madrid president Florentine Pérez had said that he was expecting news on Mbappé next year.
As it stands, the Frenchman's heart appears to be on Real Madrid move. Mbappe had, during his interview with RMC, indicated that his reasons for asking to leave this summer had been based on a desire, a personal conviction.
He also dismissed the insinuation that he asked to be transferred due to the arrival of Lionel Messi.
While describing the transfer business done by the club as amazing, Mbappe noted that the management filled in a lot of gaps, which have made the team ton very competitive, as in ready to compete for every trophy.
While noting some injury problems with returning players, Mbappe said it was against Manchester City that they played at a decent level for the first time this season, adding that beating the English champions is a catalyst to get this season going.
Expressing his excitement over the squad, the former AS Monaco forward said, apart from Messi, the club brought in some great players.
According to him, it is now left for the great players to talk on the pitch.
Leave a comment