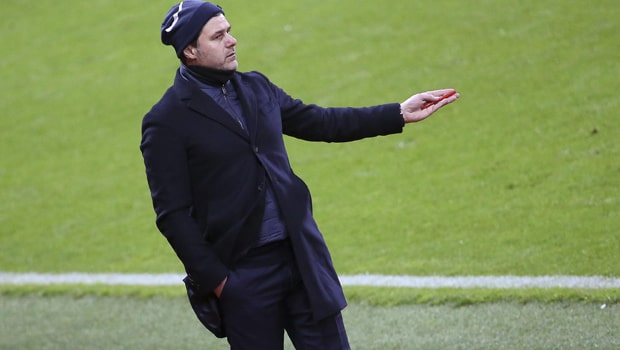 Paris Saint-Germain coach Mauricio Pochettino has reacted to the speculation linking former Barcelona talisman Lionel Messi to the club.
The world was shocked when Barcelona announced that the club legend wouldn't be on their payroll for next season due to their financial situation.
After winning their Ligue 1 opener against Troyes, the Argentine insisted that his squad remains unperturbed by rumours linking the six-time world footballer of the year with a move to the French capital.
Man City is the other team Messi has been linked with. But as it stands, it is only PSG that can pay his wages and sign-on fees, which could amount to around 50-60m Euros.
Speaking further, the former Tottenham Hotspurs boss said the team was focused, and they're professionals.
While noting that the name of his fellow countrymen has been linked with various clubs, Pochenttino said there are a lot of rumours, but the club will until the end of the transfer window to see what happens in the days to come.
Speaking on the game, his team had to come from behind to win, Pochettino admitted that they lost too many chances, but it was necessary to start well.
Lauding Troyes for making life difficult for his lads, Pochenttino hoped for better. He also said the promoted side showed a lot of energy and played good football.
Noting that it was still the beginning of the season, Pochenttino said more is still being put together to be a better side.
Meanwhile, there have been speculations that Messi has talked to Pochenttino about his alleged team role should they sign him. But the Paris club had recently, in a tweet, denied that there had been an agreement with the Argentine as speculated by some reports.
If Messi decided to join PSG, he would have the opportunity to play alongside his former teammate, Neymar, and his fellow countryman, Angel Di Maria, alongside other stars.
Leave a comment