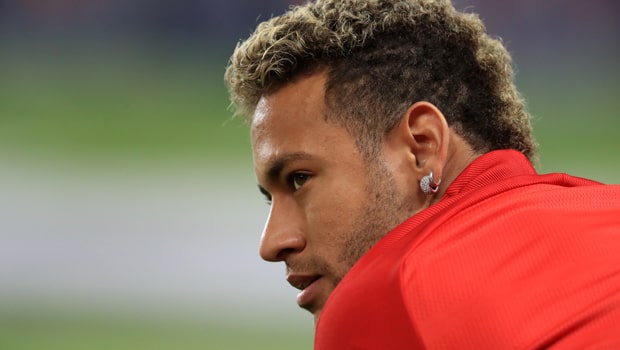 Neymar has been in stunning form since his return to the first team.
Neymar, who had a summer not to be forgotten following the rape allegations against him as well as his attempt to force a move back to former club Barcelona, was not well appreciated by the board and fans of the club.
However, the Brazilian's attitude and professionalism in handling the situation after the summer transfer window have been impressive as he has responded to the situation positively.
The Brazilian forward who missed the opening five matches of the season because of his behaviours during the transfer window made his league debut this season against Strasbourg under harsh conditions as he was booed by his own fans.
Despite the reception of the fans towards the 27-year-old, he still put up an impressive performance, netting the only goal of the match with an overhead kick despite admitting after the game that It is sad noting that from that moment, every game he plays will be an away game.
Thomas Tuchel also has the former Barcelona forward to thank as his goal against Lyon made the difference last time out.
Neymar is already showing the reason Paris Saint-Germain made him the most expensive player in the history of football despite all the hurdles before him.
Despite playing just two league game this season, the Brazil star has already had a total of 15 shots, 8 of which were shots on goal and also completing 82 percent of his passes.
Paris Saint-Germain are blessed with qualities all round with the manager having the likes of Kylian Mbappe, Edison Cavanni, Angel Di-Maria and a host of others at his disposal.
However, the impact of Neymar cannot be overlooked in the team as he still remains a stronghold in the dressing room of the French Champion.
Though Paris Saint-Germain started their Champions League campaign with a win against Real Madrid even without Neymar at their disposal, it's still crystal clear that for Thomas Tuchel and Paris Saint-Germain, to achieve their ambition this season, Neymar is still the man they have to look up to.
Neymar Jr is priced at 4.25 to emerge as the top scorer in Ligue 1, while his teammate Kylian Mbappe is backed at 2.10
Leave a comment