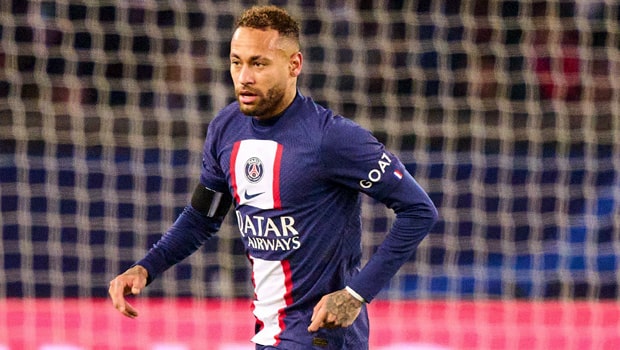 As the football world turns its gaze towards the upcoming transfer window, murmurs and speculations are rife. A significant focal point of discussions is the anticipated separation between Brazilian sensation Neymar and French champions Paris Saint-Germain (PSG). We'll examine the facets of this potential parting.
Seeking new challenges
From his days at Santos, to a landmark stint with FC Barcelona, and then his mega-move to PSG, Neymar has always been an emblem of progression. While his time in France has been dotted with accolades and splendid performances, the hunger to embrace fresh challenges might be beckoning the Brazilian maestro. A change of scenery could offer Neymar novel experiences and diverse tactical landscapes.
The shadows of legends
PSG, over the years, has been home to several footballing stalwarts. The presence of luminaries, both past and present, can sometimes cast a shadow, even over stars as bright as Neymar. The desire to be the undisputed face of a club, where every success revolves around him, might lure Neymar away from the Parc des Princes.
Tempering ambitions
Neymar's quest for the coveted Ballon d'Or is no secret. While PSG continually seeks European glory, the UEFA Champions League has eluded them time and again. Neymar, in the prime of his career, might be contemplating a move to a club with a more cemented legacy in European competitions, increasing his chances of personal accolades.
Reconnecting with his roots
The allure of playing in one's homeland can be potent. Neymar has occasionally hinted at a desire to return to Brazil before hanging up his boots. While it may not be an immediate move, the thought of reconnecting with his roots and playing in front of his compatriots might be gaining traction in Neymar's plans.
Financial implications
While Neymar's transfer to PSG broke records, football, at its core, remains a business. With economic challenges and the evolving market dynamics, PSG might consider cashing in on their prized asset, making the most of his still-soaring market value. A mutual financial understanding could be beneficial for both parties.
As the saying goes, "All good things must come to an end." The partnership between Neymar and PSG has been nothing short of magical, lighting up the French capital with moments of sheer brilliance. However, as winds of change blow, the Brazilian talisman might seek pastures new, leaving behind a legacy that'll be cherished for generations.
Leave a comment