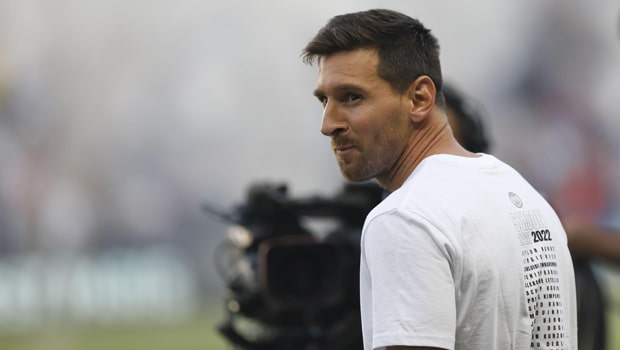 Messi's move from Barcelona to Paris Sanit-Germain has been the biggest soccer news in the last decade.
The Paris club has offered the Argentine superstar a contract until 2023 with the possibility of an extension.
But according to several reports, the extension will likely not happen, and Messi will leave the club at the end of his contract.
David Beckham has reportedly held several talks with Messi to sign for Inter Miami at the end of his contract with PSG.
This is not the first time Messi's name has been mentioned at Inter Miami. The player has been linked with a possible move to the MLS side since last season when the Argentine attempted to leave Barca.
Messi recently bought a $6 million-plus apartment in Miami and has held several meetings with Beckham and Inter Miami co-owner Jorge Mas at the time.
Mas told the Miami Herald that he is optimistic that Messi will sign for Inter Miami before he retires and that they are already working towards this goal.
"I am optimistic Messi will play in an Inter Miami shirt because I think it will complete the legacy of the greatest player in our generation and will meet with the ambitions of the owners of Inter Miami to build a world-class team," Mas told and added: "David and I have been working really hard, we have aspirations of bringing the best players here and Messi is a generational player, arguably the best player of all time."
In addition to Messi, Beckham is said to be trying to convince Cristiano Ronaldo to join Inter Miami when his contract with Juventus expires next summer.
Leave a comment