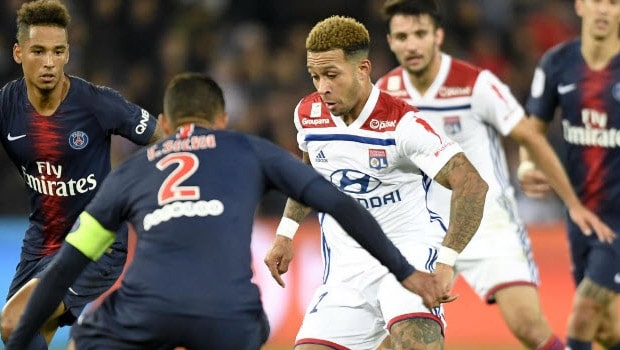 Due to their European competition participation, the Ligue 1 games of Lyon and PSG have been till mid-September.
Lyon was supposed to play Montpellier Hérault SC in the first round while Paris Saint-Germain was supposed to play FC Metz.
Both teams qualified for the semi-final of the ongoing Champions League. However, Lyon has been knocked out the tournament by Bayern Munich 3-0 while the French Ligue 1 champions progressed to the final after mauling RB Leipzig by the same scoreline.
According to the governing body, the Montpellier Hérault SC – Olympique Lyonnais clash will hold on Tuesday 15 September at 21:00 while that of Paris Saint-Germain and FC Metz will come up on Wednesday 16 September.
It could be recalled that the Ligue 1 Uber Eats Round 1 match of Olympique de Marseille and AS Saint-Etienne was postponed due to four COVID-19 cases in the camp of Marseille. The postponement was based on the advice of the COVID National Commission.
The LFP's Competition Commission has therefore rescheduled it for 21:00 CET on Thursday 17 September 2020, in agreement with the broadcaster, Téléfoot.
In another development, former France international, Zinedine Zidane has hailed Paris Saint-Germain for their progress in the Champions League.
The Paris club is playing in their first-ever Champions League final. The final will be between PSG and Bayern Munich on Sunday.
Speaking on the performance of Thomas Tuchel's side,  Zidane said the team's performances are helping the image of the French Ligue 1.
He described the progress of PSG and Lyon as exceptional and formidable.
While noting that it is an excellent thing for French clubs, Zidane who is the manager of current La Liga champions, Real Madrid pointed out that there have been some bad talks about the Ligue 1, but it is a great league. He added that seeing the level of their progress means that it is a difficult championship.
Zidane further stated that PSG reaching the final means is easy to explain because of the team he described as homogeneous.
Zidane who won France 1998 World Cup said the Paris club has been building something for several years and they deserved to reach their first final finally.
Leave a comment