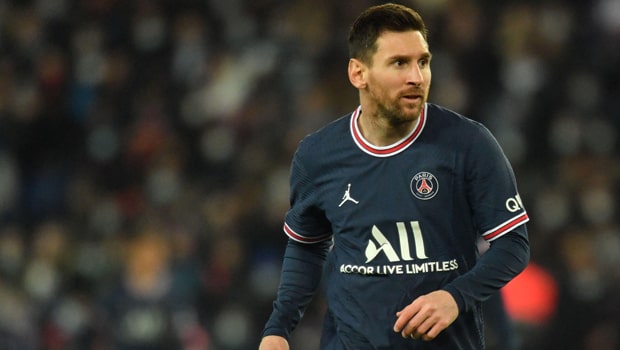 Bayern Munich talisman striker Robert Lewandowski was really touched after Lionel Messi heaped praise on him at the 2021 Ballon d'Or ceremony. Messi had stated that Lewandowski deserved to win the 2020 Ballon d'Or award but the prestigious awards were canceled due to the Covid-19 pandemic.
In fact, the Argentine forward requested France Football to give the 2020 Ballon d'Or award to Lewandowski for his consistent performance in Bundes Liga. The Bayern Munich star feels it was a nice moment of his career when Messi gave him the credit.
In response to Lionel Messi's words, Robert Lewandowski said to Sport Bild, "Lionel Messi's words towards me [about the Ballon d'Or] really touched me. They weren't empty words, it was a nice moment in my career. I only spoke a few words with Leo [one-on-one], because my Spanish is not that good. I spoke with Kylian [Mbappe] in English, he then translated for Leo. It was a great night."
"It's about little details, everything has to be in place. What I can guarantee is that I'll continue doing my job and bring my best performances."
Meanwhile, Robert Lewandowski was in red-hot form in the 2020 season and played an instrumental role in taking the club to three huge victories. Furthermore, he also broke Gerd Muller's record of 40 goals in a single Bundesliga season as he continued his sublime form.
On the other hand, Messi said after collecting the 2021 Ballon d'Or trophy for the record-breaking seventh time: "I would like to mention Robert Lewandowski, it's been a real honor to compete with you."
"Everyone knows and we agree that you were the winner last year. I think France Football should award you your 2020 Ballon d'Or – you deserve it and you should have it at home."
"I think Robert Lewandowski had a great year. Year after year, he improves and shows the excellent striker he is, as well as his ability to score goals.
"This year he was awarded as the top scorer. Of course, he can certainly aspire to that level next year, thanks to his way of being on the pitch. And in addition, he plays for a big club."
Leave a comment