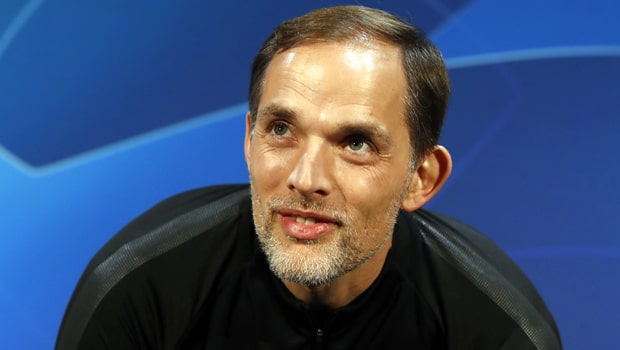 The Euro 2020 qualification among other international fixtures has run their course and it is time to head back to the domestic leagues. Most of the European top leagues are still wide open and the battles are raging all over the table. In French Ligue 1 we're used to seeing one club to rule them all and they've done so once again. Otherwise the league is full of surprises starting from the challengers struggling and proper black horses arising.
The French Ligue 1 has been dominated by PSG with six titles in seven years. Not much has changed and they're on top again. Despite publicly announcing their target to be winning the Champions League, which they've failed to conquer time and time again, the Parisians have not allowed any hopeful usurpers to close in on their throne domestically either. PSG has lost three times already in 13 games, but the challengers have struggled to an even bigger extent.
The usual suspects on top, Monaco and Lyon have failed miserably to start the season and are 11th and 14th respectively. Monaco has shown some signs of getting their act together by winning three of their past five games, but Lyon are still sinking without a trace. Sylvinho's reign as a manager lasted for 11 games and now they're led by former Marseille boss Rudi Garcia, who has a proven track record from Ligue 1. Lyon needs to change their course fast, if they plan on match the pre-season predictions.
Another challenger Marseille is still in contest, although already eight points behind with not too convincing record of six wins, four draws and three losses. The other teams currently occupying the continental qualification places are Angers – a huge surprise – and St. Etienne, not so big a surprise. Accuscore predicted St. Etienne 3rd in the league and picked them for a good bet for top 3 place at odds of 6.00.. With a lot of football remaining, it seems PSG is running away with yet another title, but the group behind is extremely close: 2nd and 15th placed teams are only six points apart.
The bottom of the table is more even than usual, with Nimes at dead last with 11 points and Metz just above relegation line with 13. Toulouse and Dijon are the other relegation candidates at the moment, being pretty much where they were supposed to be according to pre-season expectations.
Dafabet offers
Lyon vs Nice (1×2): 1.39 – 4.50 – 7.30
Angers vs Nimes (1×2): 1.72 – 3.35 – 5.00
Dijon vs Rennes (1×2): 2.83 – 3.10 – 2.49
Leave a comment