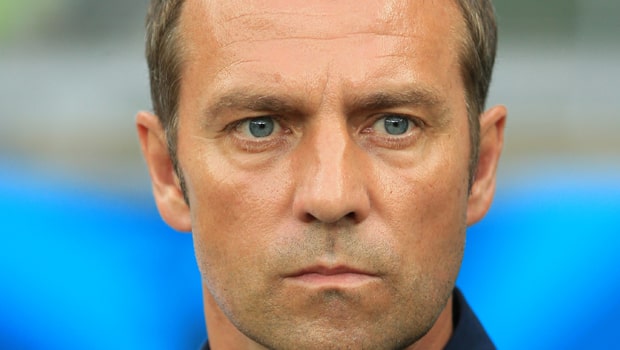 The German Bundesliga returns to action after the international break this weekend and it's been a surprising start to say the least. While Bayern München has taken seven consecutive championships, they've already sacked their manager this season and are surprisingly not at the top of the table returning from the November international break.
München team is still of course in contest, currently placed third in the league with 21 points. Sharing the same point total with RB Leipzig and Freiburg. Leading the pack is, believe it or not, Borussia Mönchengladbach with 25 points in 11 games. They were predicted to put on some challenge but generally placed around fifth spot – which is probably where they will wind up after all is said and done. The biggest surprise however, has been Freiburg challenging for Europe. They were deemed into the relegation battle at the start of the season and they were pointed out as a good pick to go down by Accuscore. It seems highly unlikely at the moment, but so does their sticking to European qualification spot.
Going back to Bayern München, they've allowed more goals than eight other Bundesliga teams, which is unheard of. Third place is something they're definitely not used to, so it will be interesting to see how they will push for the title under the command of caretaker manager Hans-Dieter Flick and whoever takes charge later on. Taking advantage of Bayern's disarray is the previous season's top challenger RB Leipzig. They are currently second behind M'gladbach and have gotten their game together after struggles early on. Accuscore predicted Leipzig to be Bayern's closest challenger this season, and picked their title as a good bet at odds of 30.00..
At the bottom of the table there are no big surprises. Newly promoted Paderborn was not able to strengthen their team to meet Bundesliga expectations and they're dead last with only four points. Another up and down team FC Köln lies at the bottom with seven points, while Mainz has also under ten points with nine. Comparing to pre-season predictions, Freiburg's rocketing up to the top five has been the only surprise so far.
Dafabet offers
Leverkusen vs Freiburg (1×2): 1.50 – 4.30 – 6.20
Düsseldorf vs Bayern München (1×2): 12.00 – 7.30 – 1.19
Union Berlin vs Borussia Mönchengladbach (1×2): 3.35 – 3.55 – 2.08
RB Leipzig vs FC Köln (1×2): 1.37 – 5.40 – 7.10
Leave a comment