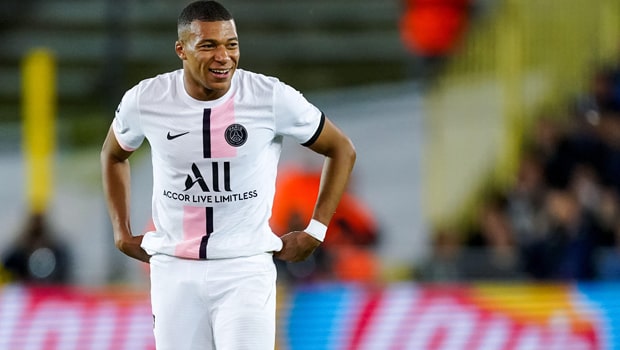 Paris Saint-Germain director of Sport Leonardo Araujo has said he doesn't see star striker Kylian Mbappe leaving the club at the end of the season.
Mbappe currently has two years on his current deal and may want to run down the clock. If he gets into the final year of his contract, PSG might have no choice but to sell him to Real Madrid, which he prefers at a lower price.
PSG had coughed out over 195m Euros to get Mbappe as a 19-year-old from Monaco. The young striker has won all domestic trophies with the club, with the Champions League trophy eluding him. The closest he got was the final two years ago against Bayern Munich.
Speaking to Canal+ on Tuesday night, where he discussed the recent transfer saga linking Kylian Mbappé to Real Madrid this summer, Brazilia insisted that the World Cup winner won't leave the club at the end of the season.
While dismissing the La Liga side's advances, the former Milan player criticised their approach in their attempts to sign the Frenchman. He said to start the negotiation at the final week of the transfer window for one of the best players in the world left nothing much to be desired.
He further maintained that the club wants to keep the star, and the offer made by Real Madrid for him wasn't high enough from their point of view, adding that it was less than the amount they paid for him.
Leonardo, who revealed that there was no final offer for Mbappe from Real Madrid, said the teenage striker represents the difference between the superficial and the profound.
He further stated that the relationship between Mbappe and PSG and the French giant is not thinking about anything else.
The future of Mbappe remains hanging as he is yet to agree on a new deal with the club.
Meanwhile, Kylian Mbappe limped out in the second half of PSG's Champions League group stage game against Club Brugge. The match ended 1-1 after a spirited performance from the Belgian club.
Leave a comment