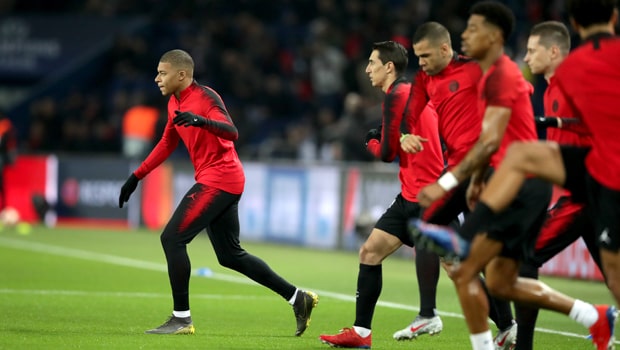 Paris Saint-Germain forward Kylian Mbappe has backed new signing Mauro Icardi to shine at the French capital.
Icardi joined the club on a season-long loan deal from Seria A side Inter Milan after he was regarded as surplus to requirements by the new manager Antonio Conte.
With Icardi known for his scoring abilities as his record with the Italian side is one to reckon with, however, he's yet to hit the ground running at Paris Saint-Germain as he's yet to register his name on the score sheet.
Mauro Icardi's long-time history of having issues with his teammates are some of the hurdles fans of the club are worried about, however Mbappe, who is already a world cup winner, while speaking at the FIFA Best awards ceremony stated that he sees him (Icardi) in a very good way noting that people judge him for things off the field, without trying to really get to know the person he is.
Kylian Mbappe, who has shared the dressing room with best players across the globe both at club level and International level for France noted that as for him, Mauro Icardi is a very interesting and shy lad, adding that he (Mauro) tiptoed into the PSG dressing room and is giving everything for the shirt.
Changing club and moving to a new city can sometimes be stressful as some players take time to adapt to their new environment. Mbappe, who was among the FIFPRO World XI at the FIFA award ceremony noted that for Icardi to adapt quickly to his new environment, It's up to him and his teammates to ensure that he adapts in the best way, after which, he will score a lot of goals for the team.
The loan deal that brought the Argentine to the French Champion also has an option to buy him on a permanent basis for a reported amount of €65 million.
Kylian Mbappe is also currently recovering from an injury that has kept him out of the team, hoping to return as quickly as possible to help Thomas Tuchel and his team in their quest to win silverware this season.
Leave a comment