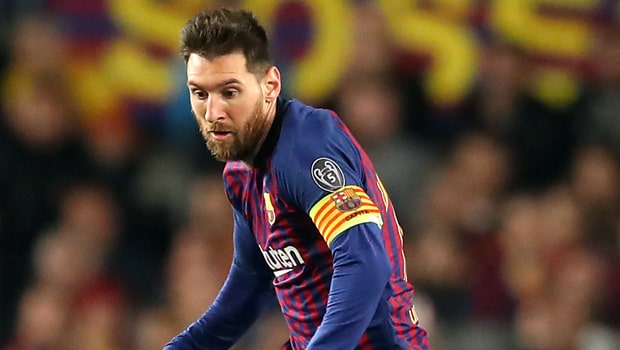 Lionel Messi has lifted the lid on his rivalry with Portuguese superstar Cristiano Ronaldo. The Argentine forward stressed that the rivalry between him and Ronaldo was purely professional and nothing personal.
Messi got one over Ronaldo when he lifted the FIFA Best award for 2019 on Monday night. The Barcelona forward, after lifting the award, stated that neither he nor his Portuguese rival liked losing.
The Barcelona forward piped the duo of Liverpool defender Virgil Van Dijk, and Juventus forward Cristiano Ronaldo to the award.
Eyebrows were raised and heads turned in search of Ronaldo who was absent at the awards ceremony. Critics of the 34-year-old suggested that he absented himself from the ceremony because he knew he wasn't lifting the prize.
However, Messi, 31, insists that the pair have a good working relationship and do not entertain any form of rivalry outside the pitch.
Ronaldo's absence meant that there could be no reunion between the two best players in the last decade with the pair having met just a month ago at the UEFA awards. With the Juventus forward failing to appear, Messi had to take on questions about their relationship all by himself.
When quizzed by FIFA on what his relationship with his decade-long rival was like, last term's UCL highest goal scorer said that contrary to what most people believed, their rivalry didn't extend beyond the field of play.
He stressed that they did have something in common though. "We both want what's best for our teams and neither of us like losing. It's something we don't accept", he said.
The Argentinian national gave this as the reason for the competitiveness between them.
The 31-year-old La Masia graduate has his eyes set on two major trophies this term. He singles out the Champions League as one trophy that has eluded Barcelona for the last four years and insists that it was time to bring it to the Camp Nou.
He also highlighted his goals for his country. He expressed his delight at having a shot at the Copa America this year and says he's optimistic the team could churn out good results.
An International trophy is one prize that has given his eternal rival Ronaldo an edge in discussions about the G.O.A.T tag. A Copa America title for Messi could once again help him lay claim to that status.
Lionel Messi is backed at to win the 2019 Ballon d'or, while his eternal rival Ronaldo is available at 20.00.
Leave a comment