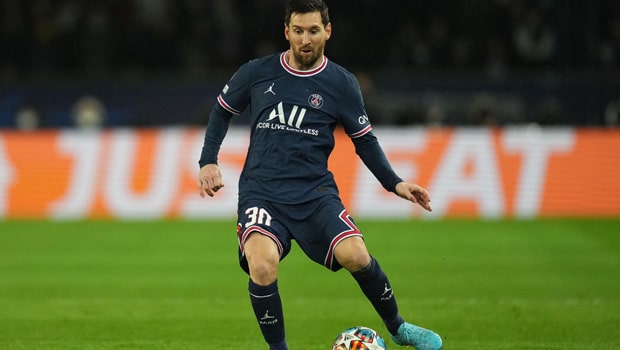 Former Brazil and Barcelona striker Ronaldinho reckons it is difficult for Lionel Messi to adapt to Paris Saint Germain. The Parisian club was knocked out of the ongoing UEFA Champions League as they were beaten by Real Madrid by 3-2 on aggregate in the round of 16. PSG has strikers like Kylian Mbappe, Neymar, and Lionel Messi and thus it was a disappointing result for them.
Meanwhile, Messi hasn't been able to hit the ground running at the PSG Saint Germain this season as it hasn't been easy for him to adapt to new conditions and the style of play.
Furthermore, after suffering heartbreak in the UEFA Champions, PSG suffered a 3-0 loss against Monaco to add salt to the injury.
Ronaldinho said, "Football is like that! They are two great teams. Madrid has a huge history in the Champions League. In this type of match, anything can happen (…) With the players who are there (at PSG), they can do great things."
"But I think it's difficult for Messi who arrived this season after a lot, many years in completely different football, at a club that played the same way all the time. It just lacks adaptation but the rest will come naturally."
Meanwhile, Messi has only scored two goals in 18 Ligue 1 appearances, he has provided 10 assists as well. He was also PSG's leading scorer in the Champions League this season with five goals in seven games.
On the other hand, Messi played 778 matches for Barcelona and scored 672 goals, and provided 288 assists in his glorious career. Furthermore, the legendary player won 34 trophies with the club.
Messi spent 17 years at Blaugrana and played an instrumental role in taking the club to new heights as he grew as a player. The talisman's contract with the club ended on 30th June 2021 but he was expected to sign another contract and he would have stayed till 2026 at the club. However, Barcelona could re-sign Lionel Messi due to LA Liga's financial obligations.
Leave a comment