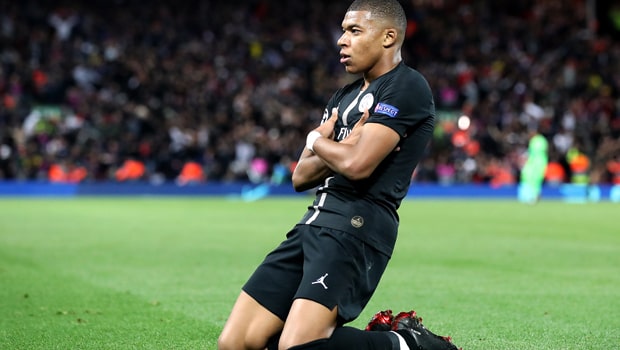 Paris Saint-Germain goalkeeper Gianluigi Buffon believes team-mate Kylian Mbappe has the talent to become one of the world's greatest-ever players.
Buffon linked up with Mbappe in the summer after he won the World Cup with France. He became the first teenager since Pele to score in the final against Croatia and his form has since continued for PSG.
The 19-year-old has scored 11 goals in eight appearances this season and Buffon thinks that if the youngster continues to put the hours in he has the ability to one day be recognised as one of the greats.
"If he maintains the desire to be number one, to be a great champion and humility to work to improve, he will have an incredible career ahead of him. And when I say incredible, I mean one of the best in history," he told Canal+.
"Maintaining the mentality is the biggest obstacle because he is still very young and it could take him maybe 15 years. Having the right mindset over such a long time isn't easy.
It requires a lot of energy. But I've told him this because I know he can do it. He has the strength to do it."
Meanwhile, Buffon, now 40, is fighting it out with Alphonse Areola for the No.1 spot at PSG but despite a lack of playing time, says he is happy with the scenario.
"The situation satisfies me a lot because I don't have the ambition to make 70 matches per season, but I want to play the right ones and play them with quality," he said.
"I think that to build a strong team, PSG must have two good keepers. Just look at Real Madrid. The future of big teams is like this: having two high-level goalkeepers. And to find the solution to make them both play. I don't know how I would have reacted at 20, but at 40 it's perfect for me."
Buffon will miss the midweek Champions League match with Napoli due to suspension in which PSG are 1.44 to win, with the draw 5.00, while Napoli are 7.00 outsiders.
Leave a comment