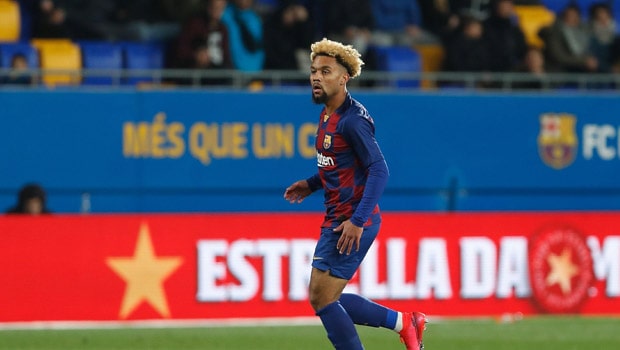 Olympique de Marseille has signed Barcelona youth product Konrad de la Fuente on a four-year deal, while Olympique Lyonnais have also added Brazilian left-back Henrique Silva Milagres to their squad from Vasco da Gama.
The signature of de la Fuente, a USA international winger, follows the capture of Brazilian midfielder Gerson from Flamengo. The Ligue 1 club, in a statement, expected the 19-year-old who has shown a glimpse of promises to thrive at the club.
19-year-old de la Fuente is capable of playing on both the left and the right. The Miami-born right-footer has a huge attribute of dribbling. As a player of high technical ability, he is also fast with the ball on his fit. He is therefore expected to be a thorn in the flesh if Ligue 1 defenders come next season.
The winger, who is also the first American player to play for the club in over 50 years, said he hopes to achieve great things at the club during his first interview after being unveiled.
The Spanish-American former Blaugrana made his debut for the USA in November 2020. He made only two appearances for Barcelona's first team last season in the Champions League and once in the Copa del Rey.
Meanwhile, the addition of Henrique to Lyon means the club now has another left-back option as they continue to strengthen their defence since the start of the summer transfer window.
Lyon had signed Damien Da Silva, a defender who joined then from Rennes as a free agent. Now that Henrique has signed a contract with OL until June 2024, he is expected to bring a wealth of experience to the squad. The 27-year-old Brazilian is not a stranger to Lyon's Sporting Director, Juninho, since they began their careers at Vasco da Gama. He played 192 games over eight seasons, scoring one goal and recording 11 assists.
After completing his medical and compulsory isolation, Henrique has commenced training with the club s Thursday.
Leave a comment