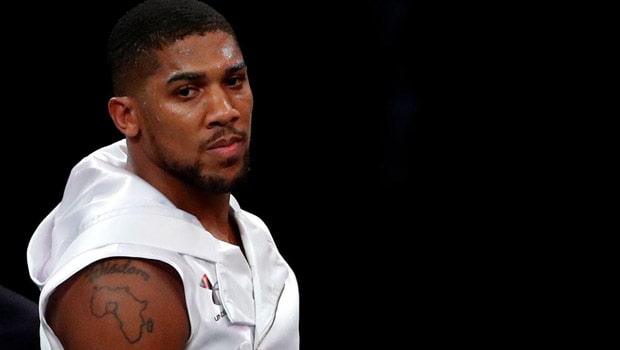 Earlier this year, the boxing world was thrilled about the possibility of a unification fixture between WBA, WBO, and IBF title holder, Anthony Joshua and WBC title holder Tyson Fury.
The whole world looked forward to seeing the two men go ay each other. When the fight was first announced, it did not have a date or venue, but it still gathered momentum nonetheless. Eventually, both parties were able to agree on a venue, Saudi Arabia, and a date, August 14. But all that dream turned to dust when an arbitrator ruled that Tyson Fury must face Deontay Wilder, who he is under contract to fight one more time. Fury and Wilder immediately fixed a date for their fixture, July 24, and moved on, leaving AJ. But not for long.
Last week, AJ's promoter, Eddie Hearn announced that Joshua would face Oleksandr Usyk on September 25. He revealed this on his Instagram live chat. No venue was given, but he had earlier proposed Tottenham Hotspur Stadium as a possible choice.  A contest with Usyk did not come as a surprise at all.
The Ukrainian has been somewhat like a shadow, casting doubt over the possibility of the fight holding. But unlike Wilder, Usyk was easy to restrain. Somehow, Joshua's camp was able to get Usyk on board to allow Joshua to go ahead with the unification fight, and had Wilder not shown up, the fight would have proceeded as planned. But that is all in the past and Joshua now has Usyk to contend with.
Unlike his fixture back in December where he only had his IBF belt on the line against Kubrat Pulev, Joshua has all three belts on the line now as he faces Usyk. Usyk himself is no stranger to belts, having held all four titles in the cruiserweight division before vacating them when he moved to the heavyweight division.
Even though he is new in the division, Usyk has been able to prove himself. Last October, he defeated Derek Chisora via unanimous decision and won the WBO Intercontinental heavyweight title. Recently, it was revealed that Usyk had gotten in touch with Anatoly Lomachenko to be his trainer. Bob Arum, Lomachenko's promoter, has come out to warn Joshua that the fight would not be as easy as he expects.
Leave a comment