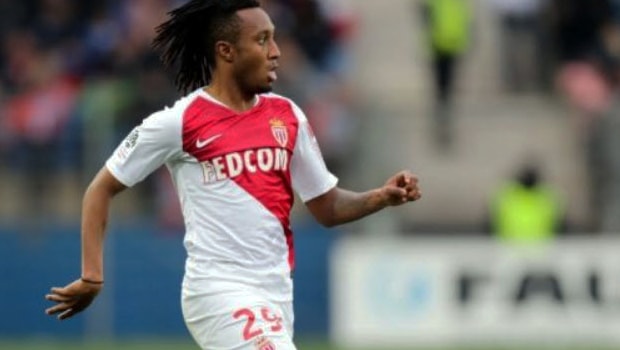 Monaco midfielder, Gelson Martins, has expressed the belief that Monaco can pip Paris Saint-Germain to the Ligue 1 title.
While expressing his ambition for next season in the French top flight, he said the principality club is capable of stunning the star-studded PSG with the current crop of players.
Speaking to Portuguese media outlet Record on his six months suspension after jostling referee Mikael Lesage during a Ligue 1 game against Nimes on 1 February, he noted that the last few years of his playing career have not been easy, which he said has turned his career upside down a bit.
He has therefore expressed the belief that there will be a difference next season, and guaranteed that he will give his best to the tea to make things different this time around. It is hoped that the Portuguese will be able to control his emotions and temper on the field of play.
After admitting his wrongs, the midfielder has expressed the eagerness to return to action with Monaco next season.
Before his problem, he made a real impact on his arrival in the French League after having an unsuccessful stint with Atlético Madrid in the summer of 2019.
Speaking on how the club can be title in the short term, Gelson said he is looking forward to the next campaign with great ambition after the government ordered that there won't be any sports activity in the country till September. This made the Ligue 1 governing body to declare PSG the winner of the league.
While stating that he is not obsessed with winning the league next season, but said it is possible.
Since his move to the Principality club, the talented winger has made 20 starts, with four goals, and one assist for both former coach, Leonardo Jardim and the incumbent, Robert Moreno in season 2019-20.
Gelson left Sporting Lisbon in 2018 after a group of disgruntled fans invaded the training center and assaulted several players, leading to him canceling his contract and moved to Atlético Madrid on a free transfer before switching to Monaco.
Leave a comment