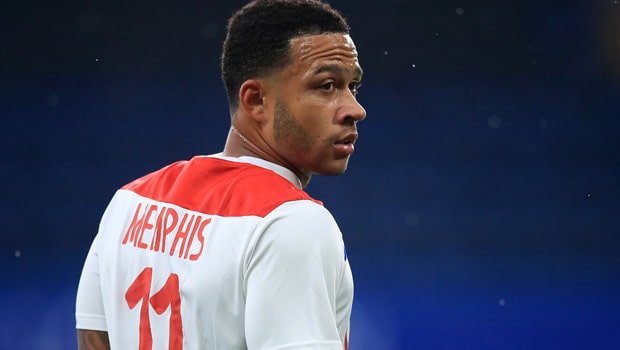 Lyon president Jean-Michel Aulas has said that Memphis Depay is disappointed for not securing a move to Barcelona.
This is following the interest of Barca coach, Ronald Koeman, in the winger. Koeman had assured the Dutch winger of his plan to bring him to Camp Nou, but the move ended up not happening.
This was due to the financial mess that Barcelona is involved in with debts of over 200m Euros and the COVID-19 also affected the club's finances as games had to be played behind closed doors.
Speaking at a press conference on Wednesday, Aulas said he had told Depay that he wouldn't be able to make a move, having spoken with the President, Josep Bartomeu, who never expected the transfer to happen due to the financial situation of the club.
Aulas, who noted that the winger was willing to make sacrifices in securing the move, said he is disappointed towards Barca and not towards Lyon.
Aulas further revealed that Depay would do everything within his power to secure a move in January.
He also said that decision on the transfer would be determined by the club's Sporting Director,  Juninho Pernambucano, who has been responsible for transfer situations at the club alongside  Vincent Ponsot, the Deputy General Manager, Human resources, Legal affairs.
Aulas also said that Rudi Garcia fought with everything he had to ensure Depay stays, adding that they are thinking of extending his current deal. Having turned down an extension offer, Aulas admitted that it's difficult to do.
Catalunya Radio reports that the Catalan club wanted to sign Depay for just €5m plus €10m in variables after reaching Lyon's agreement.
Barcelona was extremely close to signing Depay on deadline day, but La Liga blocked the transfer not to exceed their salary limit.
Barca will now try to sign Depay in January when the transfer window opens again. It will be a good business for them as he's in the final year of his contract.
Barca recently trimmed down their squad this summer after offloading Luis Suarez, Arturo Vidal, Ivan Rakitic, Rafinha, and Nelson Semedo.
Leave a comment