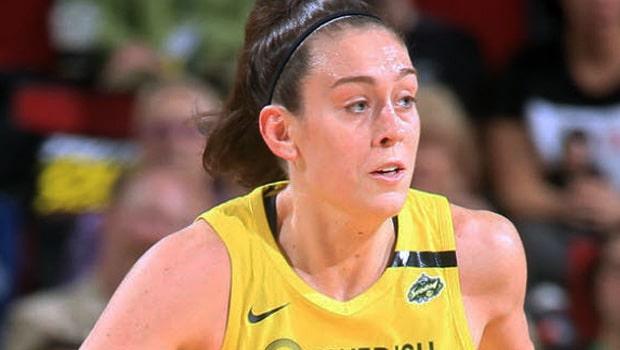 The Seattle Storm has emerged as the WNBA Final winner after beating the Las Vegas Aces to the title.
The fourth title win for the Seattle Storms, a record-equalling feat as they catch up with Minnesota Lynx and the Houston Comets, who are also on four titles each.
The Aces won the game 3 92-59 to sweep the series final.
Breanna Stewart was the best performer for the Storms in the game, with 26 points scored. The 26-year-old was rightly voted the WNBA finals MVP.
It is a big achievement for the player who was injured all through 2019 missing out on last season.
"We kind of rolled with the punches, I remember where I was last year during the WNBA Finals. I was in North Carolina with my family, and it was hard for me not to be upset because I wanted to be a part of the league. To be able to be here, to get through all that we've gone through as a team, and obviously, individually, it's an amazing feeling." Stewart said.
The game happened on a campus in Florida, the same place where the rest of the WNBA season took place.
Storm guard Jewell Loyd paid tribute to late Los Angeles Lakers star Kobe Bryant who died in a helicopter crash early this year by dedicating the win to him.
Meanwhile, in the men's NBA final series, the Los Angeles Lakers lead 3-1 against the Miami Heat after their latest win in game 4 played on Wednesday morning.
They are now just one win away from the NBA win with game 5 to be played on Friday morning. The game will be special as the Lakers gun for their first NBA title since 2010, which was won with the late Kobe Bryant in the team.
Leave a comment