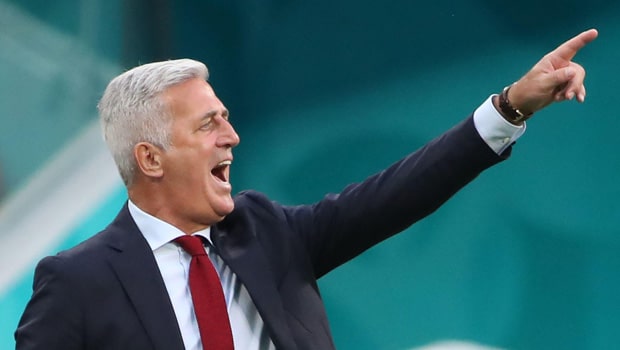 French Ligue 1 club Bordeaux has announced former Switzerland coach Vladimir Petkovic as their manager on a three-year deal.
The Bosnian-Swiss will take over from Jean-Louis Gasset. He now has 11 days to work before Bordeaux begins their Ligue 1 campaign against promoted Clermont Foot.
France won't forget Petkovic, who led Switzerland to a victory against them in the knockout stage of the recently held European Championship. The Swiss never gave up as they held Les Bleus to a 3-3 draw during the regulation time before losing out in penalty kicks – Kylian Mbappé miss proved decisive.
He will now be plying his trade with the Ligue 1 side till 2024. Petkovic loves a challenge and has the skill of developing young players. He is behind the success of Jordan Lotomba and Breel Embolo, to name a few.
Bordeaux now sees him as a perfect candidate to lead the beginning of a new cycle in the club under new club owner Gérard Lopez, who had to pay the Swiss Federation around €1m to secure his service.
Petkovic already has a lot of work to do for the first 11 days as the club had already allowed some players to leave in the current transfer window. With Hatem Ben Arfa, Nicolas De Préville, and Maxime Poundjé allowed to leave the club, Petkovic will have to rely on some youngsters returning to the club from loan spells prepare for their season opener against Clermont Foot on Sunday 8 August.
With the former Swiss coach in the club, Bordeaux aims to a put a period of instability by putting poor results behind them.
Credit to former player and club stalwart Gasset, who stood in interim position after Paulo Sousa resigned just over a week before the beginning of the Ligue 1 Uber Eats season.
Bordeaux ended their Ligue 1 campaign in 12th position last season.
Leave a comment