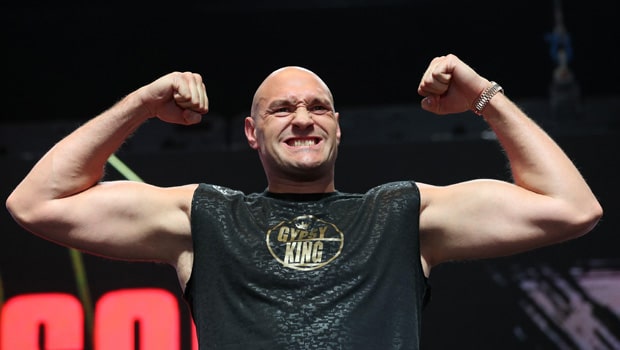 The world lost the chance to witness the Heavyweight unification fight between WBC titleholder Tyson Fury and Anthony Joshua, who holds the WBO, WBA, and IBF titles.
The fight was billed to happen in August but had to be called off after an arbitrator ruled that Fury must give Deontay Wilder a third fight. If you have been following boxing for a while now, you might be aware of all of that fact, but what might be new to you is that Fury and Joshua could fight in 2022.
Joshua's promoter, Eddie Hearn recently revealed that both fighters could face each other in February 2022. He said, "We always wanted to do it in December. But with AJ fighting 25 September and Fury now delayed until October, I think February is more realistic." Hearn, who was the one that finalised the fight deal between Joshua and Fury before it got cancelled, expressed his disappointment at that fact but said that talks would resume with Fury's camp after Fury's fight in October.
Joshua himself has also revealed that he is hopeful for a fight with Fury, even if he does not have a belt; "I rate that. We'll fight, 100%, let's do it. I'll smoke that guy. I will. It's annoying." He also expressed his disappointment that the unification fight had to be called off. Joshua had taken to social media some months ago to accuse Fury of using him for clout as he knew that the fight would not happen. He said, "That can't be an excuse [for not fighting Joshua], they should have made it clear from the get-go. We got [the deal] to the line. My management team and my promoters, we've done everything we can to make this happen. They bailed out, not only on me but on the boxing world because this is a legacy fight."
Fury's promoter, Bob Arum, who wants a fight between the two to hold, disputed Hearn's claim that the fight could hold in February; "The problem with Eddie? He cannot stop talking. When he says February? He is saying the fight will happen next year which is clearly correct. Joshua is fighting in September, we are fighting in October. Obviously [Joshua vs Fury] will take place next year. But February, March, or April? That remains to be seen."
Leave a comment