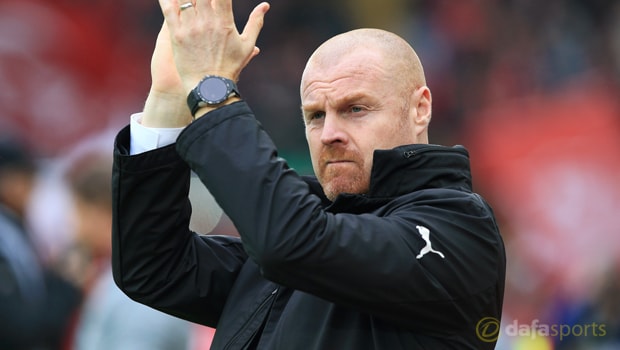 Sean Dyche has demanded that his Burnley players do not rest on their laurels during the closing weeks of the season.
Following their promotion from the Championship, the Clarets have arguably been the surprise package of the campaign, with their fine home record, which has included nine wins, helping avoid any real relegation fears.
Both of their previous trips to the Premier League have ended in relegation after just a single season but they currently sit 13th in the table, eight points clear of the bottom three.
With five of their remaining nine games to be played at Turf Moor, they look good to stay up but having so far failed to win on the road, clearly have areas where they need to improve.
Dyche admits he has been pleased by how the campaign has panned out for his side but insists they still have plenty of work to do if they are to consolidate their position as a top flight club.
"People keep talking about that 'clear' idea, and I understand why, but we're always on the knife edge of daring to look up the way," said the Clarets chief.
"I don't think we're the real deal, there's a lot of work we have to do, and we have to continue to go hard, but at the beginning of the season, I think our fans, the media, would have been surprised to see where we are.
"Despite our away record, we've given a good show of ourselves, but it's only so far."
Next up after the international break is the visit of Tottenham on April 1, a game Burnley are 5.50 to win, with the draw 3.75 and Spurs 1.62.
Leave a comment