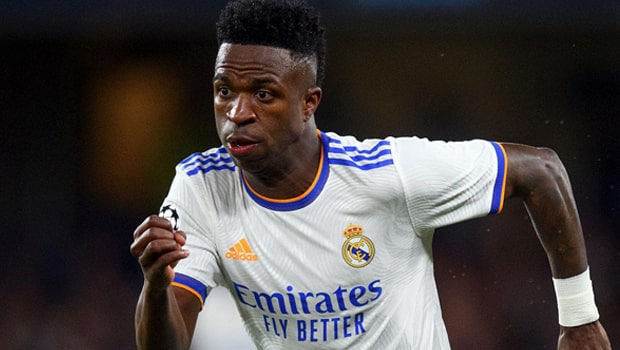 Real Madrid Brazilian forward Vinicius Junior has described scoring the winning goal of the 2022 UEFA Champions League final against Liverpool in Paris as an unrepeatable feeling.
Vinicius scored a second-half goal to hand Real Madrid their 14th consecutive trophy in a game they were largely pressured by the Premier League side.
The Brazilian, who recently signed a six-year contract extension at Real Madrid, said the goal is the most important for his career and one of a kind.
The win ensured that Real Madrid finished the season with the La Liga and UEFA Champions League double wait finish is by claiming that it was a fully deserved one for the Los Blancos.
The striker also stated that he wanted to enjoy the final game with no knowledge of when the next such game will come.
"I've been playing football for more than 15 years, and you never know when you're going to play a final, so I wanted to enjoy it to the fullest. [Scoring against Liverpool] was an unrepeatable feeling. Only those who have scored in this type of game in the Champions League can understand this feeling. It's indescribable. You don't know how to express it, how to explain it; there's no way." Vinicius Jr said.
Vinicius Jr signed a five-year extension. The Brazilian's contract will run until 2027 with an £850m release clause, the same as Rodrygo, who has signed a contract extension until 2028. Eder Militao also signed a six-year extension until 2028 with a £425m release clause.
Real Madrid are still expected to shuffle their squad before the start of the new season despite already breaking in Antonio Rudiger from Chelsea and Aurelien Tchouameni from Monaco.
Real Madrid also played their first pre-season game during the weekend, where they lost 1-0 to Barcelona in the US.
Leave a comment