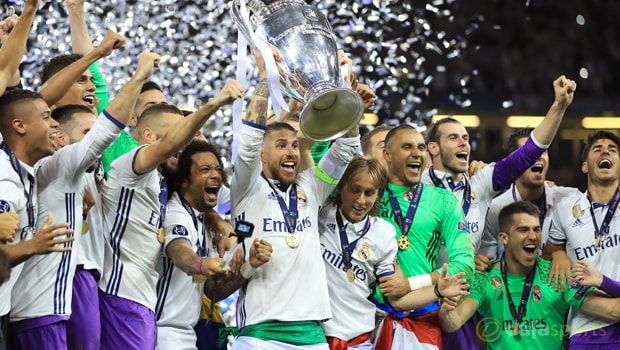 Real Madrid manager Zinedine Zidane insists he and his players have enjoyed a "spectacular year" after they won another Champions League title on Saturday night.
The Spanish giants went into the final as the favourites and they delivered the goods as they won 4-1 in Cardiff against Juventus.
Zidane's men defended their European crown after an entertaining encounter, with star forward Cristiano Ronaldo grabbing a brace as he scored his 600th career goal.
Ronaldo opened the scoring before Mario Mandzukic grabbed an equaliser seven minutes later.
Madrid had to wait until the 61st minute for their second goal and Casemiro was the man of the moment.
The former Manchester United star then scored again three minutes later before Marco Asensio wrapped up the win in the 90th minute.
Madrid beat Barcelona to the La Liga crown and they also won the Club World Cup and European Super Cup and Zidane has admitted his team have surpassed all expectations.
"It's been a spectacular year, you couldn't dream of anything better," said Zidane.
"We won the (Spanish) league on the very last day. It's very difficult to reach the Champions League final two years running, but we did that.
"If you had told me that I would have won all of this as a coach, I wouldn't have believed it. I'm incredibly satisfied.
"The first half was difficult, but in the second we were quickly superior. We pressed a lot more and physically we won the game there too, so I'm very happy."
Leave a comment