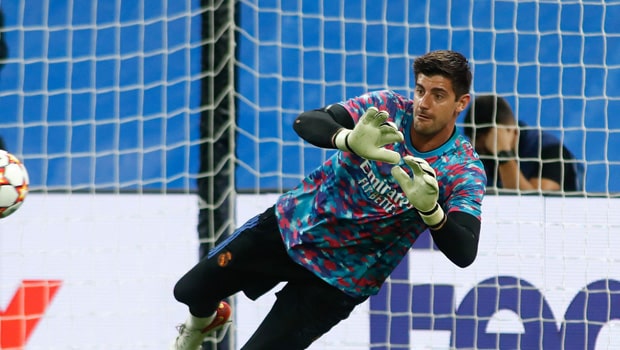 Barcelona, with Ronald Koeman's seat remaining more vulnerable than ever, lost their fourth straight match vs Real Madrid. Madrid counter-attack — known as first class worldwide — did wonders again as they managed to take control early and never let go.
"I'm not happy with the result. I think we deserved more," Koeman said.
"We knew we couldn't afford to miss opportunities and that if they got the lead, they know how to defend. We were not good in the last quarter [of the pitch]. Losing at home to our biggest rivals in a close game is tough to swallow."
Barcelona were flat from kickoff, in front of 86,000 fans. Real Madrid goalkeeper Thibaut Courtois had to make just one save all match.
"With the ball we were always good, we defended well; they didn't have big chances until the goal at the end," Courtois said. "We did have chances where we didn't have the final ball or the finish. Going ahead is good, then at the end we had to focus more. With two minutes left here with the crowd, anything can happen. But it's a very good win and important to stay up in the table. We played a medium block, we didn't want to drop too deep, maybe we did that a bit at the end. The boss wanted us to go long. When you're winning here you have to defend the result, that's important too, not to go crazy and go for the second or third. It's important to be organized and that's what we did today."
Sergio Aguero chipped in a goal for Barcelona in the sixth minute of extra dime from an assist from Dest. It was Aguero's first goal for Barcelona.
Sunday recorded Ancelotti's first win at Camp Nou.
"We played a practical game," Madrid manager Carlo Ancelotti said. "We knew what we needed to do and the boys executed the game plan perfectly. Our team enjoy playing on the counter attack and I have to take advantage of that."
Ancelotti, as stated above, is known for these clásico victories. Koeman, on the other hand, is just the second manager to lose his first three clásicos as Barcelona boss.
David Alaba struck first as he finished a counter attack. Lucas Vazquez added a second goal in added time.
"Of course, it's an amazing feeling after the match," Alaba said. "My first El Clásico, my first goal. I'm very glad and grateful. But what's more important is the victory as a team, we're very happy to achieve our goal."
The battle if possession was even at 50-50-, with only a total of three shots on target from both sides combined.
The result pushed Barcelona further down in the standings, now in the No. 8 spot, while Real Madrid moved up to the top of the La Liga table.
Barcelona are back in action in just a few days vs Rayo Vallecano, while Real Madrid hustle in similar fashion to prepare for a fixture vs Osasuna.
Leave a comment