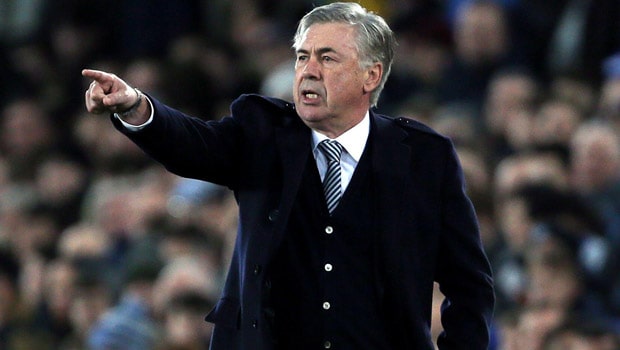 Real Madrid have named Carlo Ancelotti as their new manager after former coach Zinedine Zidane parted ways with the club. Ancelotti ended his term with Premier League club Everton to join Los Blancos. In fact, Ancelotti had led Real Madrid to glory in the UEFA Champions League in 2014.
Ancelotti has signed a three year contract with Real Madrid which will keep him with the club till 2024. During his last tenure with the Los Blancos during 2013-2015, Ancelotti won a total of four titles including Copa del Rey, the UEFA Super Cup, FIFA Club World Cup and the UCL title. Ergo, he had a good run with Real Madrid.
"I have complete respect for everyone associated with Everton and hope they can achieve the exciting opportunities they have in front of them," he added.
"While I have enjoyed being at Everton I have been presented with an unexpected opportunity which I believe is the right move for me and my family at this time."
Meanwhile, Real Madrid had a winless season under Zinedine Zidane for the first time since 2009. Madrid finished the LA Liga with 84 points in second place behind winners Atletico Madrid.
In fact, Zidane had lashed out at the team's management and stated he decided to step down as coach as Madrid didn't have faith in him in his open letter to supporters.
Real Madrid were expected to rope in Max Allegri, Antonio Conte and Mauricio Pochettino as Zidane's successor but they came up with a surprising signing. Los Blancos have signed Bayern Munich's center back David Alaba as a free transfer and also extended midfielder Luka Modric's contract by one year.
Leave a comment