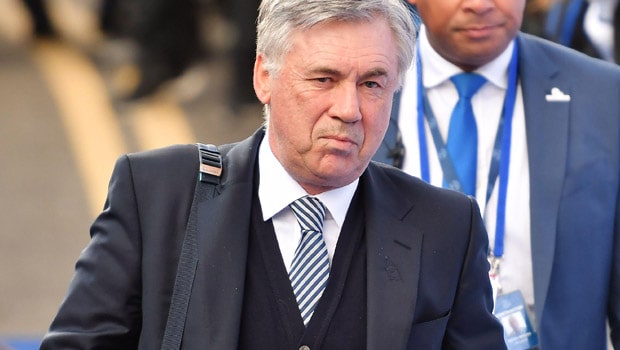 Spanish La Liga side Real Madrid has reappointed Everton manager Carlo Ancelotti for the second time on Tuesday.
The Italian manager is returning to the Spanish capital six years after leaving in 2015 and the 61-year-old has only spent just 18 months at Goodison Park.
Ancelotti's first stint at real madrid was between 2013 and 2015 but now he is returning to replace Zinedine Zidane who left the club at the end of what is their first trophyless season since 2010.
Real Madrid was knocked out of the UEFA Champions league by eventual champions chelsea and they also finished second in the la liga behind city rivals Atletico Madrid.
Ancelloti signed a three-year contract and explained the reason behind his move back to Spain.
"I have complete respect for everyone associated with Everton and hope they can achieve the exciting opportunities they have in front of them. While I have enjoyed being at Everton I have been presented with an unexpected opportunity which I believe is the right move for me and my family at this time." Ancelloti said.
Carlo Ancelotti, just like Zinedine Zidane has won 3 UEFA Champions league titles including one with Real Madrid in 2014 before leaving a year later.
Meanwhile, reports in Spain suggest that ex Liverpool defender Alvaro Arbeloa will be Carlo Ancelotti's assistant at Real Madrid. he played over 200 times for Real Madrid.
In England at Goodison park, Everton is now left struggling to find a new manager as soon as possible with names like Nuno Espirito Santo, who left wolves at the end of the season, Eddie Howe, former Bournemouth manager, and also an unlikely return of former Everton manager David Moyes.
Furthermore, former Liverpool, Real Madrid and ex-Newcastle manager Rafael Benitez is also on the lips of some as the potential replacement for Carlo Ancelotti.
Leave a comment