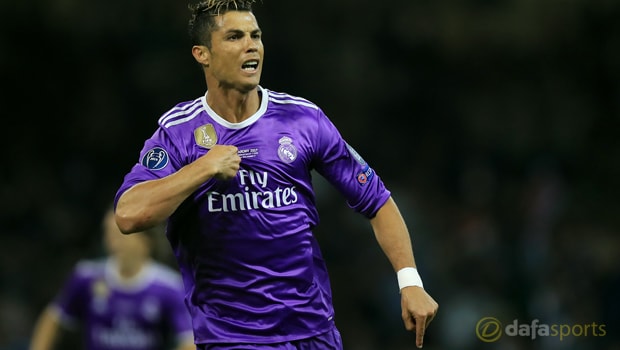 The future of CR7 is up in the air following rumours he wants to leave Spain due to his perceived unfair treatment by the tax authorities.
Former club Manchester United have been mentioned as a potential destination, while Paris Saint-Germain are also thought to be keen on his signature.
The mixed messages emanating from the Bernabeu in recent days have only fuelled the rumours but it is unlikely any solution will be reached before the player returns from Portugal's Confederations Cup campaign.
Figo became one of the first Galacticos when he signed for Real in the summer of 2000 and having also come through the Sporting Lisbon academy, briefly played with Ronaldo at international level.
Despite the 32-year-old being a key man in their recent La Liga-Champions League double, he believes the club would still be able to prosper if the Madeiran left this summer, although he expects his compatriot to stay put.
"I hold the opinion that nobody is indispensable, not just Cristiano Ronaldo," Figo told Gol. "Clubs can't depend on anybody.
The history of these clubs is above everyone, even the president or whoever. "A lot of things would have to happen for him to leave.
"It is a personal decision and if a person really wants something to happen then it will end up happening, but I see it as unlikely."
Holders Real are currently the joint 5.50 favourites alongside fierce rivals Barcelona to win the 2017/18 Champions League, with Bayern Munich third in the betting at 6.00.
Leave a comment