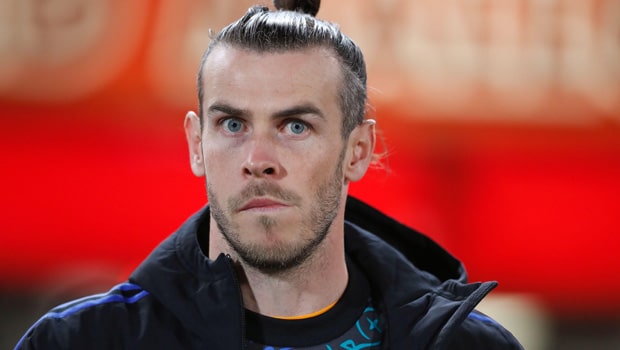 Real Madrid forward Gareth Bale has revealed that his contractual situation at the Santiago Bernabeu will only be sorted once he knows the fate of the Wales national anthem as regards to the FIFA World Cup.
Gareth Bale will run out of his Real Madrid contract in the summer, but he is not in a hurry to address the contract extension. The 32-year-old has been instrumental in Wales World Cup playoffs as he scored two in his country's 3-2 win over Austria, including a spectacular free-kick.
However, Ukraine's crisis with Russia has made Wales's next step in the qualifiers delayed, and unknown as the Ukrainian's qualifier against Scotland has been postponed.
Wales will play the winner of the tie between Ukraine and Scotland in the next round of the World Cup playoffs. The winner of the tie between the two will secure Europe's last slot for the FIFA World Cup.
Meanwhile, Bale's contract at Real Madrid is worth $600,000 per week, and that's been a subject of controversy over the last couple of transfer windows as Real Madrid looked desperate to offload the former Tottenham Hotspur player.
He nearly moved to China with Jiangsu Sunning before returning to the White Hart Lane on loan in 2019. He has also been rumoured about a possible retirement since last year, but recent reports and statements from the player and his agent suggest otherwise.
Bale has been with Real Madrid for nine years and has won a total of fourteen titles, including the UEFA Champions League, La Liga, and FIFA Club World Cup.
The forward is hoping to lead his country to their first FIFA World Cup appearance since 1958.
"It would be amazing to play for Wales in a World Cup – that is the dream for me. We need to give it a really good go and give everything for the country. It might be the last time our generation has the chance to qualify for a World Cup. It is massive for us, and we want to try and take this opportunity to qualify." Bale said.
Leave a comment