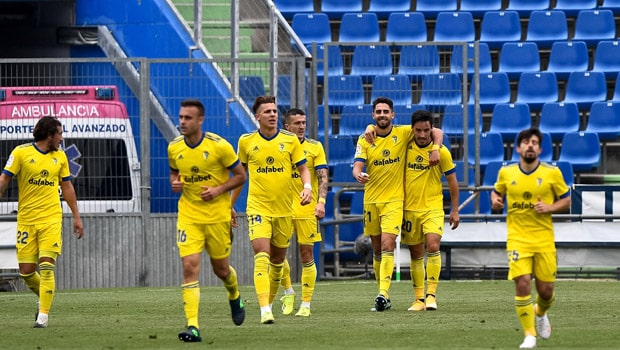 One of the main objectives of the Cadiz hierarchy for the next season was to extend Ruben Sobrino's tenure at the club.
The player arrived on loan in the winter transfer market from Valencia FC and had an outstanding performance with Cadiz.
Sobrino participated in 16 LaLiga matches with the yellow jersey and scored a goal. The excellent performance shown by Sobrino in Cadiz has made the new Valencia boss Jose Bordalas want him back at the club for next season.
The 29-year-old forward has only one year left on his contract with Valencia, and it seems that the club wants to take advantage of the player until the last day.
Valencia currently only has two forwards after the departure of Kevin Gameiro. With the return of Sobrino to the club, they would have a versatile third forward, agile, and with a high percentage of perfect passes.
But even though Sobrino returns to Valencia, Cadiz has not lost interest in the player. In an interview with Diario AS, the president of Cadiz Manuel Vizcaíno said that when the player is released from the contract with Valencia, they will talk to him.
Sobrino is one of coach Alvaro Cervera's favorite players, and the player knew how to value and respond to the confidence that the coach gave him. In a short time, on his own merits, Sobrino earned a starting position in the Cadiz first team and was a fundamental piece for the club to achieve its goals this season.
Leave a comment