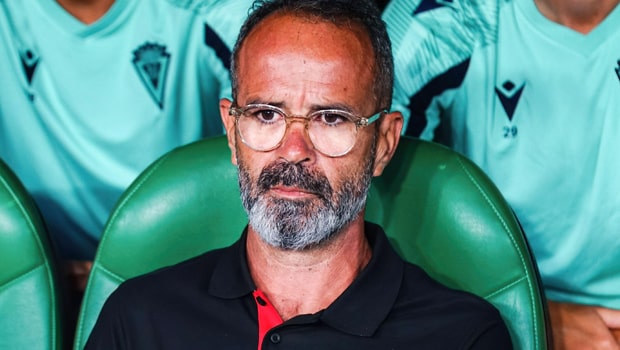 Cádiz coach Álvaro Cervera has described this week as a complicating one as they prepare to face Celta Vigo in La Liga Santader this weekend.
Celta had won their last match – a UEFA Europa League clash against Celta Vigo.
Cadiz will be going into the clash on the back of two defeats against Osasuna and Real Sociedad.
Speaking to the media before the match, he said after the game, the lads are very focused on training sessions. They have had to do different things, and it's telling on the mental and emotional aspects of the team.
Cadiz currently occupies the 16th spoon the log after four games that have recorded just two draws.
They are still on the lookout for their first win of the season. Cervera, who acknowledged that It had been a complicated week, said the team is working to overcome the situation and improve results soon.
Speaking on his squad, the tactician said it's a team with a good track record, and class players are always welcome.
Cervera, who said his team couldn't change their style, said a mistake might be made by bringing in class players, who might find it hard to adapt.
The coach who noted that new players are still struggling to get into the team said the squad had been improved; what is now left is to see their position on the standing and get results.
Speaking on the club's new arrivals, Cervera admitted that only Tomás Alarcon seems to have settled into the team, despite being with the national team. He added that there had been players who arrived late from national team assignments with the league in progress, as he continues to work in every way to get them to adapt.
While noting that it would have been better if the new signings had arrived for the preseason, he said the team aims to end their bad run and feel comfortable on the pitch.
Giving a fitness update on Florin Andone, Cervera revealed that he trained before the game against Real Sociedad but couldn't play for his country during the international break due to a minor knock. He expects him to acclimatize in the side gradually.
Leave a comment