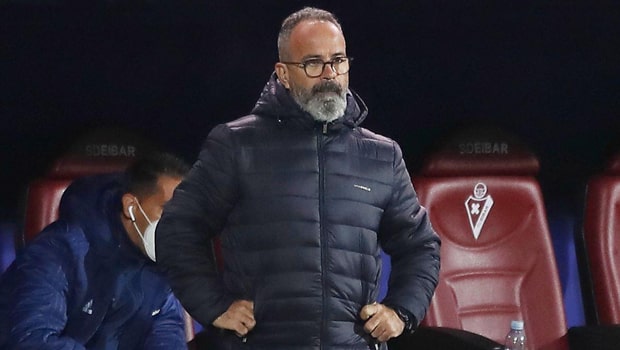 Cadiz CF urgently needs new blood to revitalize the team and get them off the bottom of the table.
Both the boss Alvaro Cervera and the club's hierarchy have said that the January transfer window will be critical in order to reinforce the squad and achieve the season's objectives.
For this reason, the club has been working throughout the month of December to be ready as soon as the winter transfer window opens in January.
For weeks the club has been negotiating for 3 to 4 signings.
But the negotiations are not going so well. For example, the club reached an agreement with Lazio for the loan of Gonzalo Escalante.
In fact, both the Argentine player and the club had accepted the terms of the agreement. However, it has been announced that Cadiz has withdrawn its offer.
Gonzalo was one of the club's main priorities, and a tremendous economic effort was being made to get the player to wear yellow next January. But it seems that Lazio takes too long to sign the official agreement.
According to some media reports, both Valencia and Alaves are interested in Gonzalo, and it seems that the club is waiting for the club with the highest offer.
Cadiz does not want to waste a single minute of the winter market, and for this reason, they have withdrawn the offer they made to Lazio to look for another player.
Another negotiation that has been extended is with Luuk de Jong. A few days ago, it was announced that an agreement had been reached between FC Barcelona – Sevilla FC and Cadiz CF to loan the player.
De Jong does not count in Julen Lopetegui's plans in Sevilla, owner of the players. For this reason, he was on loan at FC Barcelona.
But Barca needs to make room for the imminent arrival of Ferran Torres; Therefore, De Jong needs to find a new club.
The only thing missing is the player's yes to make the move official. However, the Dutchman has not yet commented on the matter.
Given the silence of De Jong, Cadiz has prepared a plan B, and sees in Abel Ruiz of Sporting Braga a good alternative.
Leave a comment