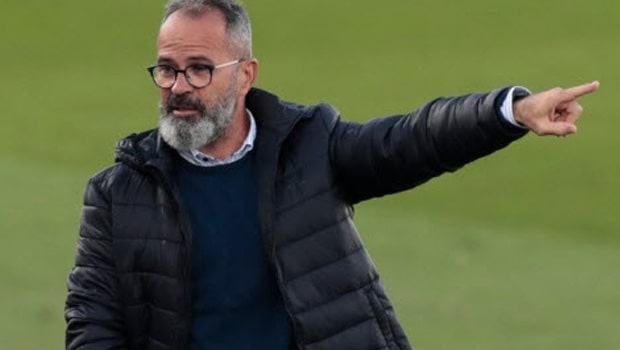 Cadiz CF has a clear objective for the rest of the season, staying in the First Division.
But the club knows that this will not be an easy task, there are still many games left, and for this reason, they are working on fine-tuning their strategy.
For example, for defender Juan Torrez, the club must improve defense and not allow goals. In a recent press conference, he stated: 'The team is strong, and as every week we have talked with the coach, and we evaluate how we are doing, and he tells us his ideas. We are in a situation that is not the one we had in the first lap, but good overall with 24 points. We have to go back to what we were doing, which seems to have been lost a bit, and that is defensive security. Start growing from behind. We have 15 points to go to save ourselves; we have to keep a clean sheet every game to be closer to winning. The coach knows that, and we know it. We are trying to improve it, and receiving three or four goals cannot happen, no matter how much feeling we have of other external elements that we cannot control".
Also, during the press conference, Torrez revealed that Alvaro Cervera's strategy would be to face each game individually, trying to deal with the ups and downs in the club's performance. But always trying to get the best result in every game, no matter who the rival is.
Moreover, Torrez commented that the club is still looking for a central defender or a defensive midfielder to fill the free spot available after the departure of several players in the winter market.
The problem is that Cadiz CF will only be able to incorporate a player who is a free agent, and currently, the market does not present many options.
Leave a comment