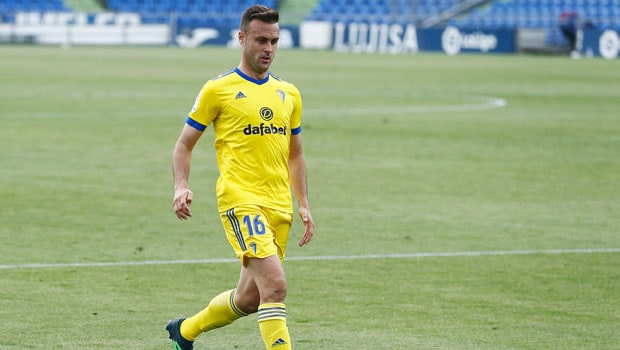 Cadiz CF has had a very clear objective this season, and it is to remain in the topflight of LaLiga.
Even though they have had highs during this season, such as defeating Barcelona and lows such as brutal defeats against Atletico de Madrid, the club is close to achieving its goal.
Moreover, the recent victory against Granada puts them one step closer, but there is still work to do.
Almost all odds are in favor of the club. With a victory against S.D Huesca, they would be achieving their goal of remaining in the highest category of Spanish soccer.
Even with a draw against Huesca and that Elche and Real Sociedad lost their games, Cadiz would achieve its goal.
But things could get complicated for Cadiz, as one of its main players will miss the rest of the season. It is the defender Juan Cala.
According to a statement issued by the club, Cala should undergo an arthroscopy of the right knee on May 12.
The press release also details that the player had been dragging in discomfort in recent months and has been delaying the intervention in an effort to help the team as much as possible."
The player is expected to recover in two months. So he could be ready to participate in the club's preseason.
Cala took a tweeter to thank the fans for supporting him this season. The tweet says: "This season is over for me, with difficulties but with a Happy ending. I have been dragging my knee for months and it is time to undergo surgery to combat the pain. Thank you all, I promise that I will nag again, you will not get rid of me so easily".
Leave a comment