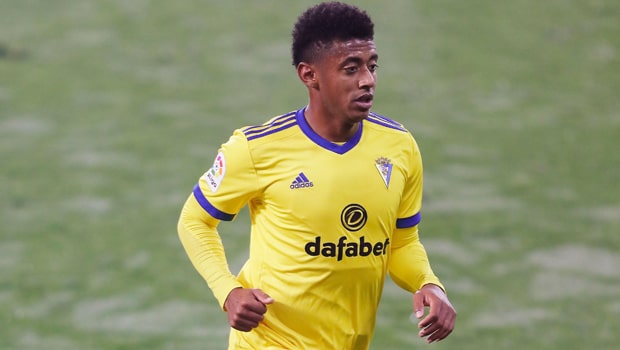 The kickoff of LaLiga is just around the corner, and Cadiz has already prepared everything for the club's pre-season.
The problem is that several international tournaments will leave the club without two key players.
One of them is Anthony 'Choco¨ Lozano. His country's national team has called up the Honduran player to participate in the CONCACAF Gold Cup.
The Gold Cup is the most important international tournament in North America, Central America, and the Caribbean. In addition, the tournament will welcome special guests from other continents, such as Qatar.
The tournament will be played from July 10 to August 1 in Houston, Texas. The action for Honduras will begin on July 13 against Grenada. Then the team will face Panama on July 17 and the invited team Qatar on July 20.
Choco Lozano is one of the most important strikers for Cadiz, last season, the player participated in 31 games and scored 3 goals. The player has had almost no time to rest as immediately after the end of LaLiga, he joined the Honduran national team.
In addition to Lozano, Argentinean Conan Ledesma will also miss the pre-season. Argentina's Olympic team has called up Ledesma.
Soccer at the Olympic Games will take place from July 22 and will end on August 7 for the teams that advance to the finals. Therefore, Ledesma would be missing the entire pre-season.
Ledesma managed to participate in a club training camp in Marbella from May 21 to June 15. So at least he has had the opportunity to share some time with his Cadiz teammates.
Cadiz fears that both players will miss pre-season games, which could affect their performance once they return to the club.
Leave a comment