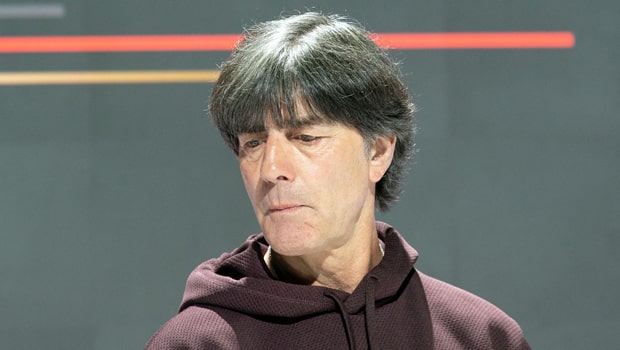 Joachim Löw's tenure in charge of the German national team came to an end. His last game was the defeat against England in the round of 16 of the Euro.
After that game at Wembley, Löw gave a brief review of his 15 years as manager of the German national team.
Regarding the performance at the Euro and the defeat against England, Löw said: "It was not the farewell we all imagined. It was a very intense four weeks. I always kept faith in this team. I'm sorry we let our fans down. I take responsibility for this elimination.
"Some things have worked brilliantly at times; others have not. What I can say is that we have given everything we had in us throughout these four weeks. We prepared with everything we had available."
About his 15 years as Germany coach Löw said: "Having this responsibility is not always easy. There were times when it wasn't all pretty. But after 15 years, I'm happy to be able to step aside. I'm sure it will take me some time to come to terms with everything, the good times and the disappointments. The World Cup in my own country, in South Africa, Brazil and Russia. It's been a lot of games. And I'm at peace with myself."
Regarding his successor Hansi Flick, Löw said, "I've been in constant contact with him over the last few months. Even now, during the Euro, we have spoken on the phone and exchanged messages. I am at his disposal for whatever he needs, but I sense that he will come with his own clear ideas."
Finally, about his future, Löw said he has nothing prepared, no vacation, no plans to return to soccer, and will simply see what he will do with his free time.
Leave a comment