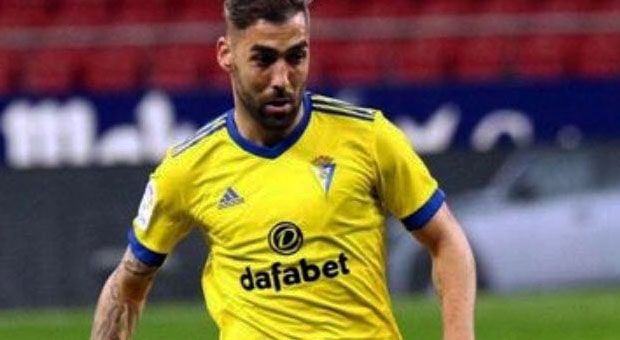 The International Center for Sports Studies conducted a study of the La Liga players to identify the best dribblers and their success rate.
The study was published by the website football-observatory.com, and the result surprises many.
Lionel Messi of FC Barcelona occupies the first place, ​​the player is the one who dribbles more frequently and has an effectiveness of 59.2%.
But in second place is Alberto Perea of ​​Cadiz FC. Although the player dribbles a little less than Barcelona's Argentine superstar, ​​he is much more effective with an impressive 70.6%.
With such a high percentage of effectiveness, Perea is the best dribbler in LaLiga.
The 30-year-old is going through his best moment, after having a couple of difficult years.
For example, two seasons ago, he was loaned to Extremadura since he did not fit into Alvaro Cervera's plans because he did not adapt to the club's play style.
In 2017 he returned to the club, but several injuries prevented him from having a stable role in the team. Also, again, he did have to face the challenge of adapting to Boss Cervera's style of play.
But this season, it seems that Perea has overcome all the obstacles. And many classify him as a genius on the field.
A couple of weeks ago, in a press conference, Perea stated that he is giving his best for the team: "Every time I play I try to give my best. It must be like that and I always do it."
Perea has become one of Cadiz CF's key players, and together with Negredo, Lozano, and Fali, he among the ones responsible for the good results the club has had.
Leave a comment