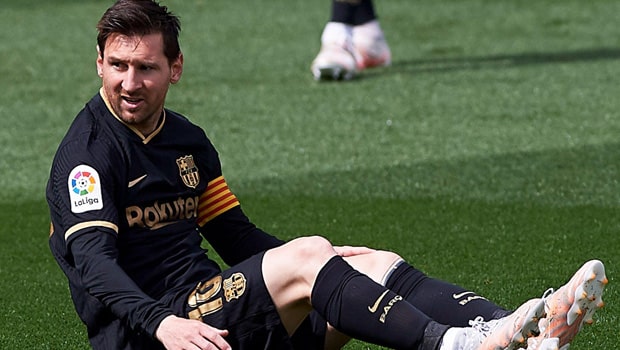 According to ESPN reports, Lionel Messi would already have his future planned.
The Argentine player is apparently considering staying with Barcelona for two more seasons and then ending his career at Inter Miami in the MLS.
Messi and his advisers have not yet said yes to Barça and are analyzing the offer made by the club.
The incentives they have given to the Argentinian superstar to stay at Camp Nou include the team's restructuring with new center-backs and midfielders to reinforce the squad and provide the team with more competitiveness.
In addition to the almost certain incorporation of Sergio Kun Agüero.
All of Messi's demands to stay at the club are focused on better sporting aspects and creating a competitive squad that can dominate La Liga and European competitions.
The player had also requested that the club focus more resources on developing young players and work more closely with La Masia, something that they stopped doing when Josep Maria Bartomeu assumed the club's presidency.
Money does not seem to matter to Messi, and the only thing he wants is to have a team that allows him to win more titles.
Joan Laporta is confident that they will be able to reach an agreement with the player.
In fact, it is reported that one of the clubs most interested in Messi, Manchester City, has ceased from signing the player and will not continue with negotiations of any kind, since they consider that the Argentine's renewal with Barça is a fact and they do not want to waste time.
Leave a comment