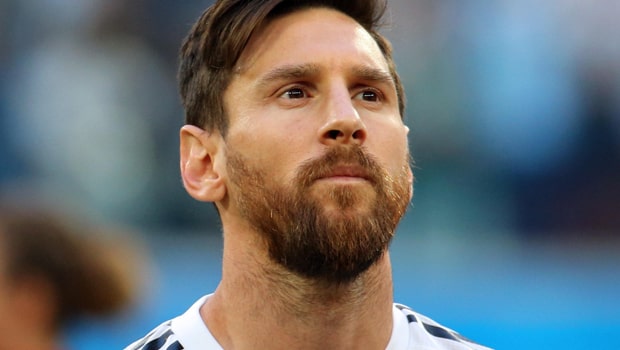 Six-time world best player, Lionel Messi has revealed that moving to Paris Saint-Germain is a possibility, but nothing has been agreed yet after the confirmation of his exit from Barcelona.
Barcelona revealed the forward's exit at the weekend after their inability to register him due to La Liga's salary limit.
Meanwhile, while talking to a press conference on Sunday, the forward revealed that he and his family were convinced that he would stay after agreeing to a 5-year extension last month.
However, Barcelona president, Joan Laporta revealed that keeping Messi will put Barcelona at a risk for close to 50 years.
Meanwhile, there have been reports about Messi's next destination with a lot of pointers towards the French side Paris Saint-Germain.
"It is a possibility, but I have not agreed anything with anyone, I have got different clubs interested. Nothing is definitive but clearly we are talking to them." he said.
Messi spent 21-years at the club, winning 34 trophies having debuted at age 17 in 2004, scoring 672 goals in 778 games for the club.
The Argentine spoke of his wish to have fans in the Camp Nou as he said his goodbye but revealed that he couldn't have had his time at the Camp Nou any other way.
"I cannot be more proud of everything I did and lived in this city. I have no doubt that, after a few years away, we will return because it is our home."
Meanwhile, Barcelona is still unable to register players they signed this summer including Sergio Aguero, Memphis Depay, Emerson Royal, and Eric Garcia.
Barcelona finished third in the La Liga last season but they won the Copa del Rey which was Messi's seventh Copa Del Rey title with the club.
He also won 10 La Liga titles and 4 UEFA Champions League titles.
Leave a comment