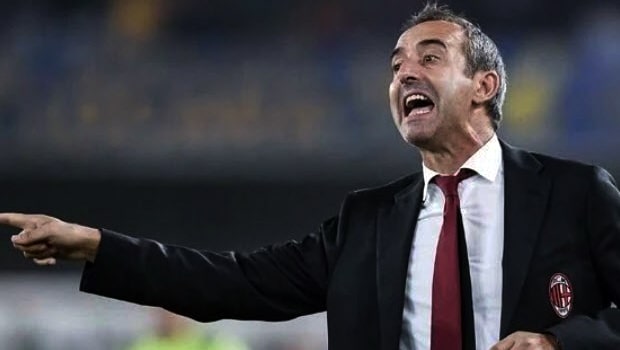 It was nine years ago AC Milan won the Italian championship last time, under the guidance of Massimiliano Allegri in season 2010/2011. Since then six different full-time managers have tried their luck with no avail – plus two caretakers – and soon Milan will have their seventh hopeful in line for that position. Newest victim for Milan's erratic managerial policy was Marco Giampaolo, who lasted for seven games in charge.
Appointed in June this year after the departure of Gennaro Ivan Gattuso, Marco Giampaolo was touted as one of the rising names in managerial ranks in Italy, despite only mediocre results in Sampdoria and smaller clubs before. The appointment was met with some surprise and a lot of questions, as Milanese fan base was starting to feel it might be time for a stronger name in the manager position as well – the club had spent in the region of £450M in players for the past three seasons, but results had been meager at best.
While Giampaolo might've been a questionable appointment at the time and his seven games in charge rather disappointing with three wins and four losses, surely he would've deserved more time to get his squad on the same page. After the two and half seasons led by Gennaro Gattuso – again with not much success – Giampaolo inherited a group of players with a lot of potential but no results to show. The expectations in Milan were high, as they always are, but realistically challenging Juventus, Inter and Napoli seemed like a long shot to start with – for now.
A lot of talk about patience and building the team with a clear, long term plan went out the window after only seven games in Serie A – not even 1/5 of the season. What's more tantalizing is that the sacking came after hard-fought victory on the road against Genoa and just before the international break with more time to practice, gel and make tactical changes if necessary. Unless there's more than meets the eye behind the sacking, it only seems like the ownership had to push someone under the bus after the lousy start – and another admission to having hired the wrong manager in the first place, again.
Italy Serie A winner – AC Milan: 201.00
21.10. – AC Milan vs Lecce (1×2): 1.44 – 4.35 – 6.80
Leave a comment