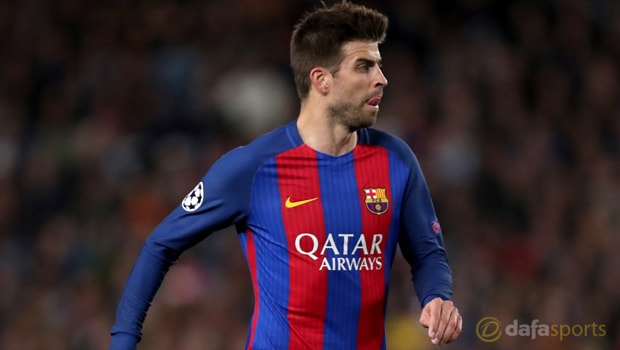 Barcelona defender Gerard Pique has admitted he expected Neymar Jr to leave the club, even though he tweeted to say the Brazil international was staying at the Nou Camp.
The former Santos man was heavily linked with a summer exit after Barca failed to secure the La Liga title, with Real Madrid pipping them to the top spot.
Paris Saint-Germain were constantly linked with his signature but Pique tweeted in July that his team-mate was staying with the Spanish giants.
However, Neymar completed his world-record move to PSG on August 3 and Pique is now claiming it was no surprise.
The Spain international claims Neymar continued to hint at leaving and he is now ready to move on ahead of a busy season.
He told reporters: "At [Lionel] Messi's wedding [at the end of June], I had an idea that he might leave. In pre-season, again, he said he would leave.
"When I wrote the 'he's staying' tweet, I knew 100 per cent that he was leaving. I know that he has his reasons, they could be financial, or it could be to be the best player in the world.
"He shouldn't be judged, he's a brave player. He performed extraordinarily for us.
"He hasn't disappointed me, and I don't regret the 'he's staying' tweet. Everything has a reason, and I wanted to use social media because that's an instrument I have.
"I wanted to help the club, and at least I tried, even though I knew he had made his decision."
Neymar should make his PSG debut at Guingamp on Sunday and Neymar's new side are 1.30 favourites to win. The draw is priced at 5.50, while Guingamp are available at odds of 10.00 at home.
Leave a comment