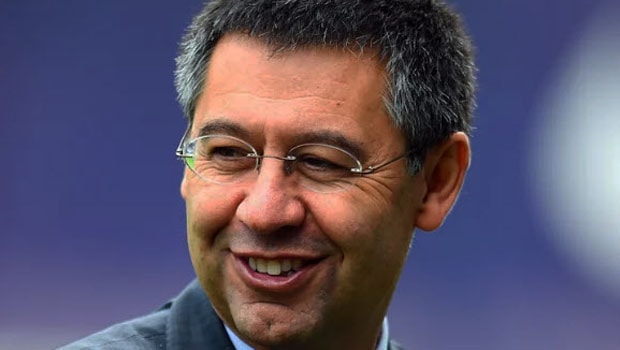 It's been almost two months since FC Barcelona last graced the Ciutat Esportiva center. Now FC Barcelona players are ready to have their first training sessions following the COVID-19 outbreak worldwide.
Back then Barça's social media accounts announced their decision was made "given the healthcare situation and according to the recommendations of the club's medical staff." All of this after a meeting "by the team with [club president] Josep Bartomeu, Dr. Jaume Padrós, the president of the Barcelona Medical Association and the head of occupational healthcare at the Club, and Dr. Antoni Trilla, the Head of Epidemiology at Hospital Clínic."
Since then the FC Barcelona players have been having "a personalized and specific physical workout plan from their homes, supervised by the team's trainers." Spain is now coming out of lockdown in four gradual phases and the Ciutat Esportiva has been ready for players to return since last week.
On May 5th the Ciutat Esportiva received an official visit from a La Liga representative, who was expected to give the green light for activities to resume there.
All this after a "general cleaning and disinfection operation" that was carried out on May 4th, as reported by SPORT's Albert Masnou:
"in all the rooms and [on] the furniture of the [Cuitat's] sports facilities, a process that must continue to be carried out a minimum of twice a day. Sufficient protection material for athletes (masks, gloves, disinfectant solutions) and for workers has also been prepared," Masnou said.
La Liga plans a mid-June restart and president Javier Tebas recently said that "the return of football is a sign that society is progressing to a new normality" and "will bring back a part of life that people in Spain and around the world love."
Leave a comment