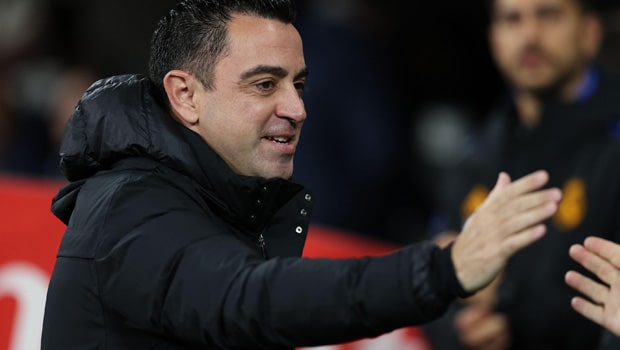 Former Barcelona midfielder Cesc Fabregas has heaped praises on the efforts of Xavi at Camp Nou since becoming the manager.
Xavi has managed to transform the luck at Barcelona from a team out of the top four places to third position and from a team that gets knocked out of the UEFA Champions League to a team charging for the UEFA Europa League title.
Former Spain international identifies the transformation in the style of play or Barcelona while also recognizing the budding talents which may transform into a golden generation for a club that just lost some of its greatest players ever.
Fabregas, who played alongside Xavi in the Barcelona midfield, says he is enjoying the style of his former teammate. However, he refused to lay blame on the feet of previous managers like Ronald Koeman and Ernesto Valverde, stating that clubs occasionally go through some rough patches.
Cesc Fabregas played for Barcelona after sending time at Arsenal, where he debuted at sixteen. His return to Spain was in 2011 after La Roja's World Cup triumph in 2010, which enabled him to share the midfield with Xavi before his retirement.
Meanwhile, Xavi started his coaching in Qatar before replacing Ronald Koeman this season at Camp Nou. Fabregas explained that Barcelona lost its fear factor under Ronald Koeman, but with Xavi the case is different.
Barcelona is now third on the La Liga table with 54 points from 28 games, one more than Atletico Madrid, who is level on points, with them in the fourth position.
Barcelona's last European game was a 200 against Galatasaray in the UEFA Europa League, which saw them moving to the quarter-finals of the competition where they will face German side Frankfurt.
In their last La Liga game, which was in the El Clasico against Real Madrid, Barcelona got a 4-0 victory that saw January recruit Aubameyang score twice.
Leave a comment