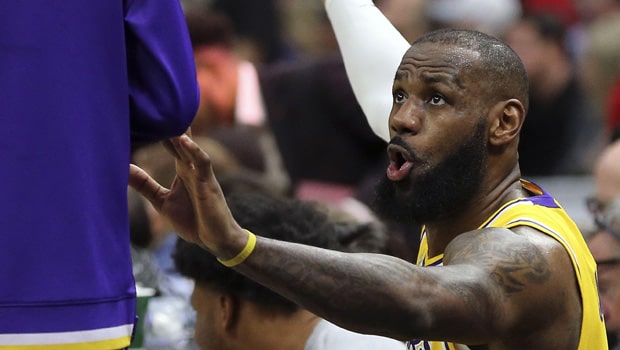 LA Lakers head coach Frank Vogel believes LeBron James is as deserving for MVP consideration as anybody in the league. James has been in sensational form in the ongoing season for the Lakers but his efforts have often gone in vain as the team has a 31-42 record.
There is no doubt that if the Lakers would have had a better season than what they are currently having, James would have been a top contender for this season's MVP. However, as things stand, the Lakers' poor record is going to haunt the talisman.
James leads the league in scoring, averaging 30 points per game on 52.3% shooting along with 8.2 rebounds and 6.3 assists. Thus, the linchpin has ticked the right boxes in this season but he hasn't received support from his teammates.
"He is as deserving for MVP consideration as anybody in the league," Vogel said after practice Friday. "I know how the voting goes — the team with the best record or top couple of records usually gets most of those considerations, so the win-loss record definitely would probably hurt him. "But you can't tell me that anybody has played a better season than LeBron James has this year."
Furthermore, the Lakers are currently struggling at 10th place in the Western Conference. Moreover, the team has a 6-13 record in the 20 matches which James has missed due to injury.
"The bigger motivator for us down the stretch for us for the final nine games is, how are we playing?" Vogel said when asked about the potential play-in preview against the Pelicans. "Are we playing winning basketball? And are we improving our habits well enough to win? Whether it's the play-in game, or if we're able to get through the play-in games, to win in the first round. The habits are the biggest motivator, and there have been some really encouraging signs with how we've played."
Meanwhile, James didn't play against the Philadelphia 76ers on Wednesday due to soreness in his knee and also didn't practice on Friday. Lakers will next face New Orleans Pelicans on Sunday.
Leave a comment