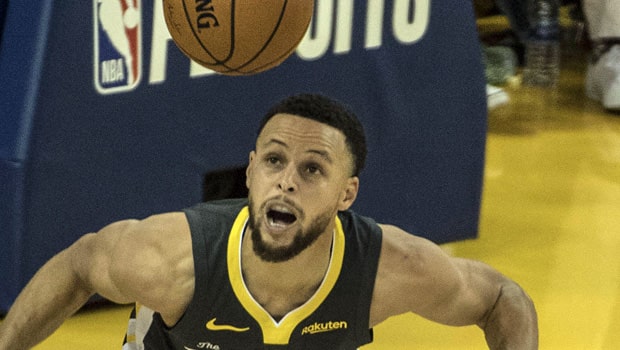 Chris 'Lethal Shooter' Matthews said on NBA Buzz's IG Live that he thinks Stephen Curry's new 3-point record will one day be broken.
"Every record is meant to be broken. There's someone now getting up shots to be the next Stephen Curry. In the next 20 years, I can see the record being broken."
"The BEST thing about me was my WORK ETHIC. I didn't mind practicing and putting the extra work in. Nobody had to tell me to go work hard." – Stephen Curry
Trainer Alan Stein first worked with Stephen Curry at the Kobe Bryant Nike Skills Academy. The top high school and college shooting guards in the country were at the camp, and he knew immediately that Steph was the most impressive all because of his work habits.
The Skills Academy had two workouts a day for three straight days and 30 minutes before each workout while most other players were still in their flip-flops, Curry had already started shooting and by the time the workout started, he had already made 100-150 shots and was in a full sweat.
Throughout the workout, he made sure that he did everything perfect, and if it wasn't, he would do it over.
Steph also would never leave the gym after a workout without swishing five free-throws in a row. That's the level of excellence that he holds himself to.
Success is not an accident. Success is actually a choice. Curry made the choice to create great habits. The habits he has today are on par with the dreams that he has for tomorrow. That's something that he needed to ask himself every day because he knows that whatever you do on a regular basis today will determine where you will be tomorrow.
Reps on reps on reps every day and being in love with your craft gets you this:
Curry now has 2,975 threes in 789 games and is 34 years old, with lots of more years to go.
Will the record ever be broken?
– Moving without the ball is an art
– Endless conditioning is a lethal weapon on the court
– Reps on reps on reps every single day
– Textbook form that looks the same every time
– Never let a slump shake you (keep shooting)
– Consistent pre-game routine every single time
– True love for the craft and being a pro
– Very cool, calm and collected assassins
Ray Allen and Stephen Curry have a lot in common outside of being the best shooters of their time.
If you work hard and love the game, you will always have a chance. Steph was a scrawny, clumsy athlete growing up according to his mom. But he loved the game, loved to work and he loved to compete.
Basketball coach, Kevin Eastman, wrote in his book Why The Best Are The Best: 25 Powerful Words That Impact, Inspire, And Define Champions that "TRYING, taking in new challenges, facing the unknown, come down to these questions:
 – Is my TRY greater than my fear?
– Is my TRY greater than my doubt?
– Is my TRY greater than any embarrassment that I may suffer because I did not accomplish what I set out to do?"
Accomplishing anything, overcoming any challenge, requires a start, and starting something requires a willingness to try. So, TRY always precedes start.
Coach Eastman defines TRY as a decision followed by an effort to accomplish something.
Today, next week, forever – TRY. TRY something new. TRY to show up early. TRY to stay late. TRY talking to your coach about how you can get better. TRY, TRY, and TRY again.
If you want to be successful at anything, the first step you have to take is to TRY!
Leave a comment