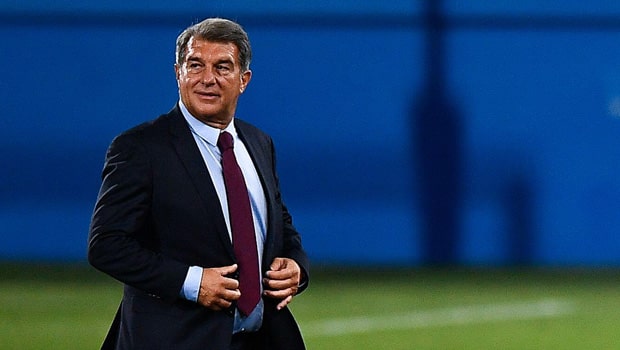 Barcelona president Joan Laporta has said that the club will make at least two important transfers in January.
The announcement came after Sergio Aguero confirmed his retirement from soccer due to a health problem.
Barca is going through a bad time; the club is not performing well and also has serious financial problems with more than £ 1billion in debt.
Furthermore, the club could not qualify for the next stage of the Champions League despite the arrival of new manager Xavi.
The club needs talented players after Messi's departure at the start of the season, and for this reason, they will seek to reinforce the roster in January.
According to Spanish media, one of the players that Barca is interested in is Ferran Torres from Manchester City.
Since October, Torres has not played for the Citizens due to an injury and the player has not performed as spectacularly as expected.
Barca boss Xavi believes that the player has potential and hopes to take advantage of his friendship with Pep Guardiola to be able to negotiate an agreement.
The other targets of the club are also in Manchester, but they play at Old Trafford. Edison Cavani and Anthony Martial are the players that Xavi wants to bring to Catalonia.
Philippe Lamboley, Martial's agent, has stated that his client intends to change of scene in January, and it seems that Barca has already contacted him to find out the situation.
Barcelona desperately needs a high-quality striker, and Martial would be one of the best options.
Leave a comment