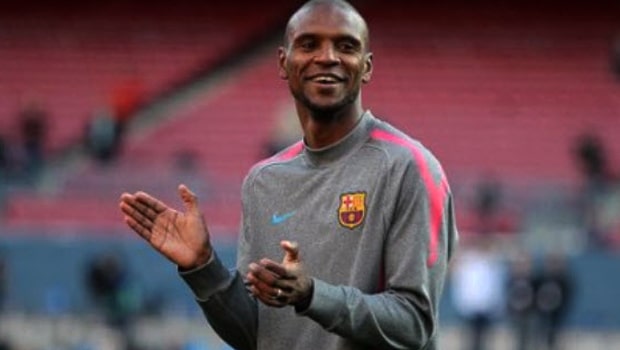 President of Barcelona, Josep Maria Bartomeu, has poured cold water on the brewing tension between the captain of the side Lionel Messi and one of the club's ex-defender Eric Abidal.
The president has held discussions with the duo, stating that the club will not take instant actions on the issue.
While granting an interview, Eric Abidal had claimed that some players were unsatisfied and failed to work hard for sacked Ernesto Valverde.
In response to Abidal's statement, Messi requested that Abidal named the players stating that he (Abidal) was tarnishing all players.
Bartomeu waded into the issue on Wednesday morning when he held a discussion with both Messi and Abidal on Wednesday morning with the aim of controlling the disagreement between the two does not go out of control.
According to reports, while Messi is not targeting the Frenchman, his response was as a result of frustration for always being on the receiving end of blames for the exit of Ernesto Valverde from the club, which he seems to have taken as an interpretation of Abidal's statement.
However, after the president stepped in calmness has been restored at the Camp Nou with the team and Messi himself putting all focus on the Copa Del Rey Quarter Final against Athletic Bilbao on Thursday.
Meanwhile, Abidal is now shifting focus on bringing a focus to replace injured France international Ousmane Dembele, who is now out of season due to his injury.
After the visit to Atletico Bilbao on Thursday, Barcelona will face Real Betis away from home on the 9th of February in the La Liga.
The Camp Nou side sits second on the table just three points off Real Madrid who sit at the top with 49 points from 22 games played in the Spanish La Liga so far.
Leave a comment